Jun 30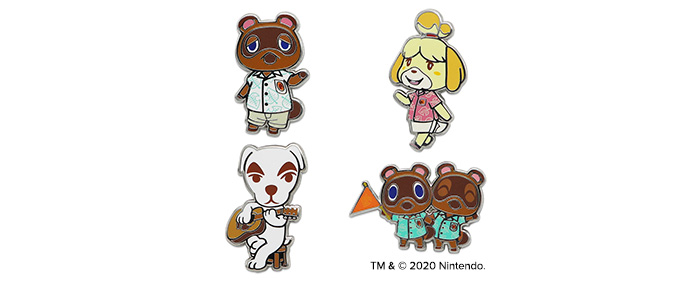 Animal Crossing™: New Horizons Pin Set
We've been playing this game, you might have heard of it; it's called Animal Crossing™: New Horizons. We think it's going to be pretty big, and in celebration, we've created a brand new pin set featuring some of our favorite characters. Before we get to that though, you got any turnips? I need those turnips. What's your price? I'll pay anything, and by anything, I mean the assigned price of the day. If you've got turnips, don't hold out on me.
Our Animal Crossing™: New Horizons pin set features such beloved characters as premier loan-lender Tom Nook, his assistants Timmy & Tommy, musical legend K.K. and of course, Isabelle. It's available RIGHT NOW, so there's no call for a delay in bringing the whole gang together!
© Copyright 1998-2022 Penny Arcade, Inc.