Jul 13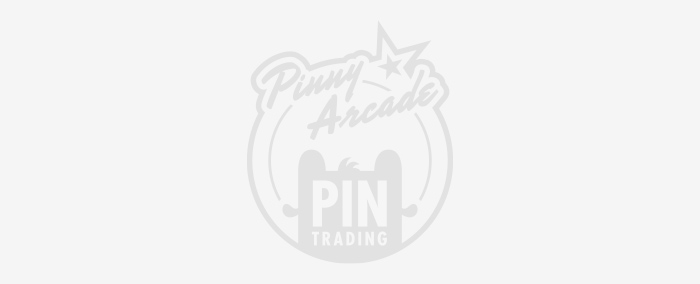 Pinny Arcade
Pinny Arcade was huge at PAX East and that makes me incredibly happy. Doing this right has literally taken us years and seeing how much fun everyone had with it was super rewarding. I loved trading pins at the show and I actually spent pretty much every free second I had posted up someplace trading. At one point I intended to pop by the PA merch booth and trade some pins. I traded non stop for two fucking hours! When I think about how rad the entire experience was I just can't stop smiling. So I'm super excited to do it again at PAX Australia next month. We will have the Pinny Arcade core set available as well as a special PAX Australia set you can only get at the show.
So let's talk about the new pins for a second.
It was clear at PAX East that the PAX logo pin that came in the set was usually the first to get traded away. I understand why, it isn't a cool character like the other pins. With that said though, I also think it will end up being the most collectible as it was the very first Pinny Arcade event and it has the date on it. Now being as this is the very first PAX Australia I would encourage Pinny Arcade collectors to keep that logo pin!
Upside down Thomas, Gabe and Tycho are in this set as well. They are all upside down because…you know Australia and shit. Thomas is also sporting the brand new PAX Australia scarf. All four of these pins will be purchasable as one set from the merch booth at the show.
The fifth pin is a brand new Chandra pin based on the artwork I did for a MtG coloring book a while back. This pin will only be available at the Wizards of the Coast booth.
Just like at PAX East I will have the CTS Gabe pin and Tycho will have the zombie Tycho pin to trade if you find us. PA employees and select Enforcers will also have the Pinny Arcade logo pin for trading if you find them. Some of the pins from the PAX East exclusive set will be around the show as well but you'll have to hunt them down. I'll probably have some on and you might spot them on Enforcers.
The Merch pin will be available at the Penny Arcade merch booth as a bonus if you spend over $100 in the store.
The response from exhibitors to Pinny Arcade at PAX East was overwhelming. We got so many requests from game developers and publishers who wanted to make pins that we had to start a waiting list. We have no intention of flooding you guys with junk. If we make a pin we want it to be cool and something you want to collect. This is super special to me and I plan on keeping it that way. Between PAX Australia and PAX Prime you will see a new set hit the online store and possibly a few special holiday pins. Then at Prime we will have a couple new PA related sets as well as a bunch more pins based on some really awesome games. I seriously can't wait for you guys to see what we've got in the pipe.
You can purchase the core set in the store now and get your pins and your Pinny Arcade lanyard ahead of time or you can wait and grab it at the show. Either way I hope to see you in Australia for some Pin trading.
-Gabe out
© Copyright 1998-2021 Penny Arcade, Inc.