May 14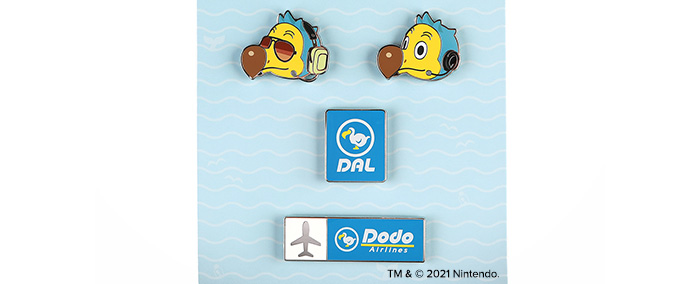 Dodo Airlines Pin Set
Dear Island Residents,
Pinny Arcade is proud to announce a special souvenir pin set featuring Dodo Airlines' finest employees as well as replica flight insignias!
Are you ready to bust bunsen burners and take the Soaring Windflower back to pin town?
Well, we're ready to get you in the sky right this very instant, but let's just check—you all packed? Tools all ready? All right! Let's get you airborne.
Thank you for flying Dodo Airlines.
© Copyright 1998-2023 Penny Arcade, Inc.