Oct 18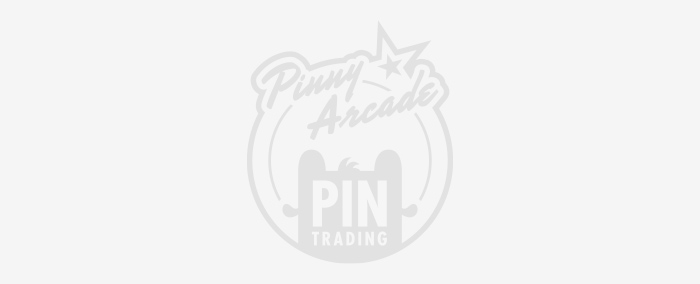 Pin Ultimate
More details about the Killer Instinct Pin Ultimate edition came out today. You can head over to the XBLA blog right now and read through them. You should jump over there and read them before continuing on with my post. Go ahead I can wait. I have to catch this Zubat anyway.
Back?
Okay so now you know that you can earn pins by completing in game challenges or attending in person events. You can still purchase them though if you don't have the time or desire to do all that stuff. It's also worth pointing out that I'm drawing all 8 of the character pins, the first of which is Jago and comes in the Pin Ultimate edition. There are another 8 engagement pins which are being designed by me and the other artists here at PA.
That makes for a total set of 16 pins which is the largest single Pinny Arcade set we've done to date. I've always said that my goal with Pinny Arcade is to create the Disney Pin trading of games. Already just in the first year of Pinny Arcade we've managed to get pins for some of the biggest names in the industry, indie games and fan favorites. I'm super proud of how far we've come in less than 12 months!
I want to have pins for everyone though. If you like Kingdom Hearts, Call of Duty, World of Warcraft, Pokemon, Megaman, minecraft or anything else you can think of. I want a pin for it! When I go to Disneyland I am only after Star Wars, Nightmare Before Christmas, and Tron pins. My wife is focused on Little Mermaid and my son Gabe just wants whatever looks cool. I want Pinny Arcade to get so big that people can come into it and say "I'm only after tabletop games" or "I just collect Xbox and Playstation pins." It's a pretty massive undertaking but I'm confident we can get there.
The Pin Ultimate edition is just another step down that road. If you're a fan of Killer Instinct we've designed a beautiful collection of pins and a custom display just for you. In terms of Pinny Arcade it's our job to make as much cool shit as we can so that no matter what you're into we'll have pins for you. We're focused on keeping the quality of these pins and the coming accessories incredibly high. I said it earlier this week but Pinny Arcade is really a dream come true for me and the other artists/designers here at PA. I think that shows when you look at the Pin Ultimate edition. I think it shows when you hold one of the pins in your hand. I've never been happier at a PAX than when I see everyone walking around with their lanyards full of Pinny Arcade pins or traders posted up at a free table swapping pins.
When I was talking with Mike Selinker about Thronwatch he asked me what my top ten things PA has done are. He said that when it was all finished, if Thornwatch was not in that list I did something wrong. First of all how fucking amazing is this guy!? It made me think though. Child's Play is at the top for sure. PAX is probably second but Pinny Arcade is right there with it. I love these fucking pins guys and all I want to do is make more pins so that you can love them too.
-Gabe out
© Copyright 1998-2022 Penny Arcade, Inc.