Nov 12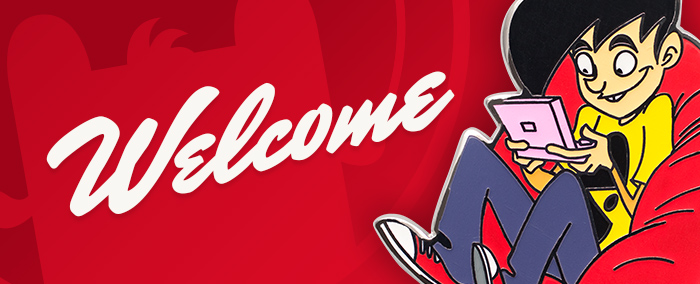 Welcome To The New Pinny Arcade!
Welcome to the brand new Pinny Arcade site! Pinny Arcade has grown beyond our wildest expectations this year and it became obvious that it deserved its own space. So what can you expect to see on this page?
-News about upcoming pin releases.
-Original pin artwork and designs.
-Information about pin trading meetups.
-Q&A's with the pin team here at PA.
-Interviews with 3rd party pin designers and game developers.
We will also be updating the site soon with a full catalog of all our pins. Each pin will be tagged with all kinds of info like if it is limited edition or not, if it is still in production or retired, how/where you can get it. That's something we're still working on but we wanted to get the site up for you Pin Pals as quick as we could.
We've also given you your own forum and created an official Pinny Arcade twitter account. Basically we want to make it easier for you guys to talk with us and each other. So follow Pinny Arcade on Twitter and let us know what you think of the new site or what you'd like to see on it in the future.
I'll be posting a preview of our Holiday pins right here in the next few days. In the meantime go check out the forums and make yourselves comfortable.
-Gabe out
© Copyright 1998-2022 Penny Arcade, Inc.