I just wanted to give a few updates on some of the stuff we have in the works.
Pax East Pins
Kiko just posted a preview of this year's PAX East pin set. You'll be able to pick this up at the merch booth. We will be updating that site with more pin news over the next couple weeks. We've got a lot of cool pins launching at East this year and we'll be covering them all on the Pinny Arcade site.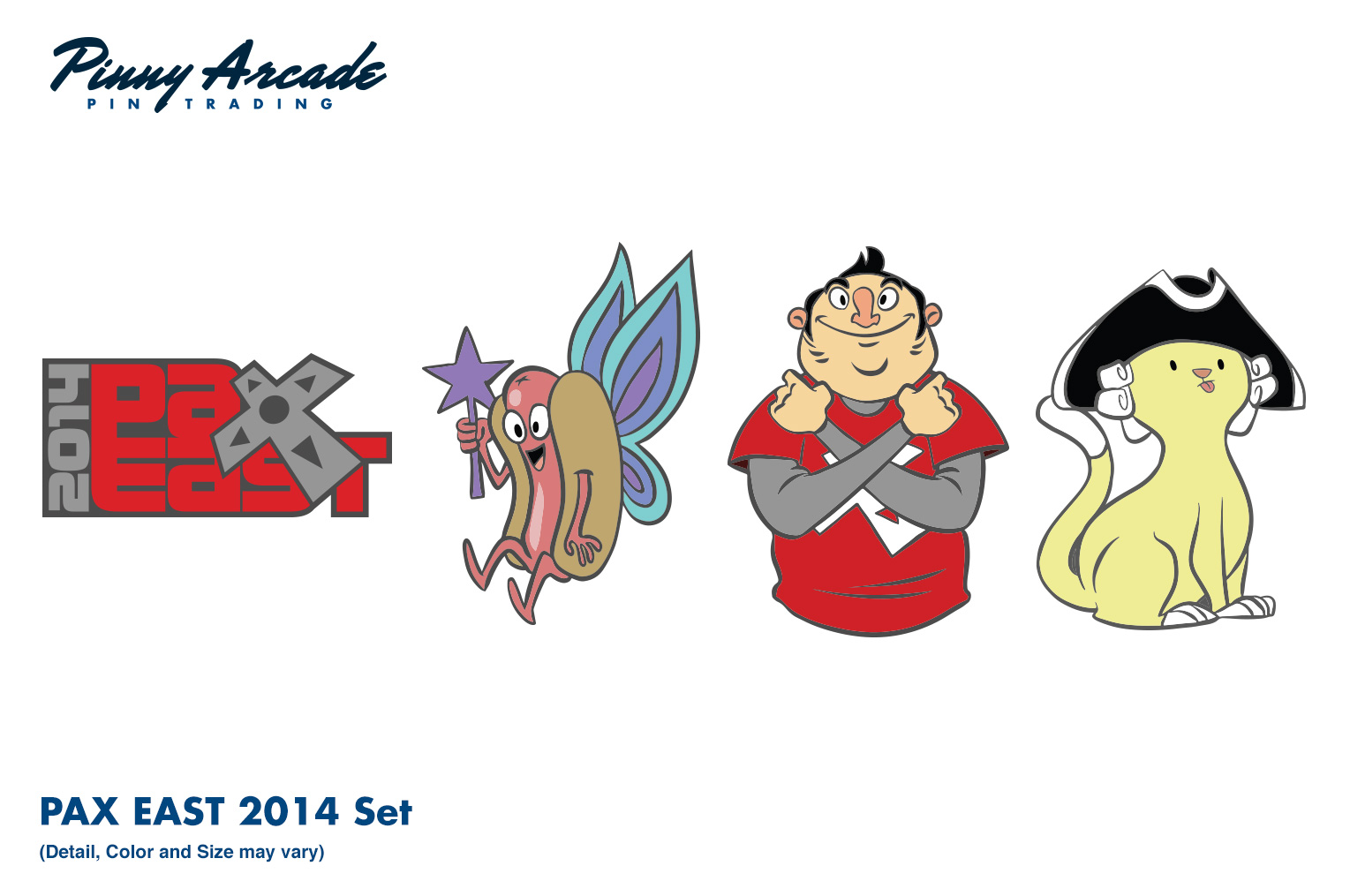 Game Night 2
I'm going to be hosting another board game night at Snapdoodle Toys in Kenmore on March 15th. The last time I did this we packed out the store with folks playing all sorts of cool games. This time I'll be playing Tsuro of the Seas. I have word that the game's designer might even make an appearance which is awesome. I'll be there from 4 to 8pm and there will be tables and snacks. Bring your own games if you want, bring your kids, bring your Pinny Arcade pins. My son and I will probably bring our Magic decks as well if anyone wants to tap some cars. It should be a fun night but it's a super tiny store so be prepared to get cozy.
Automata: Silverside
I Just wanted to let you all know I'm still working on this. Automata is probably the hardest of our projects for me to draw. I like drawing organic stuff, but anything with straight lines is a real challenge for me. I'm pushing myself though and after struggling with the the look for a while I've finally got something I'm happy with. This will come out sometime shortly after PAX East is my guess and there's a very good chance we'll just release the entire project all at once rather than a page at a time.
Thornwatch
We're working hard to get Thornwach ready for playtesting at PAX East. We are playtesting it multiple times a week trying to hammer out as many bugs as we can before the show. I'm really excited to finally show it off and I'm anxious to get some feedback from people outside the office.
-Gabe out