I was recently sent a box of Titans Terrain which I had never heard of. It is pop-up terrain for your wargaming table and after messing with it for a couple days I think it's incredibly clever and I want to tell you guys about it.

Like I said I was unfamiliar with Titans Terrain but it looks like they had a very successful Kickstarter campaign last year and I can see why!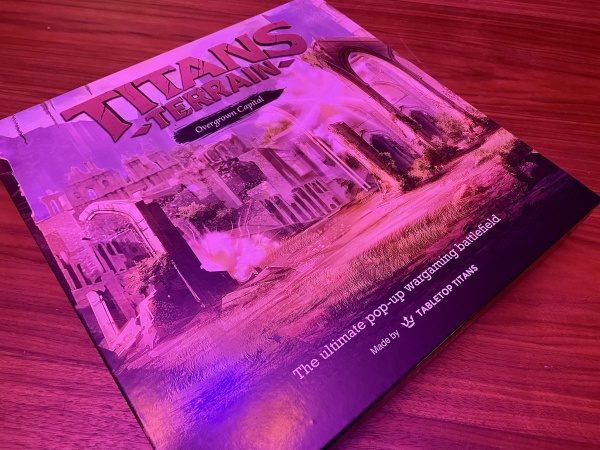 I was sent the Overgrown Capitals set which includes twelve tiles, ten of which unfold to produce a piece of terrain while the remaining two are open space.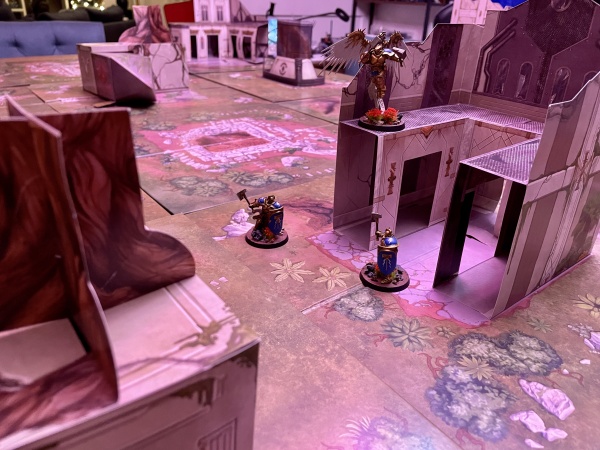 The pop-up mechanic is really impressive! I tried taking some videos so you could get an idea of how it works. Basically it's just like the kids books except instead of a dinosaur or whatever popping out you get a 3D piece of wargaming terrain that models can move through or sit on top of!

Some of the larger structures even have built in velcro tabs that help secure the building when opened.

I was able to cover my entire dining room table with terrain in just a couple minutes!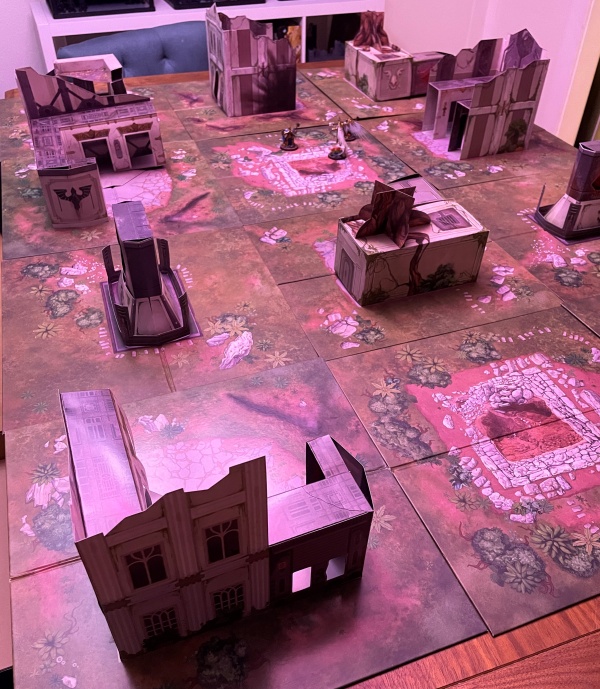 So there you go, that's Titans Terrain. It's a much less expensive way to fill a table with terrain and when you're done it all folds up and fits back in the box! Like I said before I think it's really clever and wanted to make sure I shared it with you all. So thanks to the folks at Titans Terrain, I'll keep an eye out for more expansions.

-Gabe out