On the flight to PAX East 2020 I watched the movie Ford vs. Ferrari and learned about the 24 hours of Le Mans. This started me on a path that resulted in years of sim racing. In the long run it proved to be a very expensive movie rental.

I'm currently obsessed with Gran Turismo 7 in VR and specifically its multiplayer races. Each week they offer three new track/car combinations in their Sport multiplayer racing mode. This week the "C" race takes place at The Circuit des 24 Heures du Mans where the world famous endurance race is held. I'll be jumping on the stream today to give it a try. You can join me over on Twitch this afternoon at 2PT.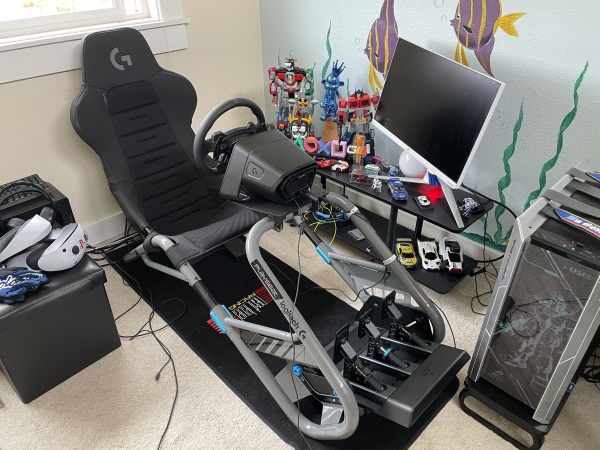 If you are just now learning about people racing for 24 hours even in the middle of the night and you'd like to learn more, I have a few recommendations for you.

Ford vs. Ferrari - Besides just being a great movie, it does an incredible job of introducing new people to endurance racing and its history.

The 24 Hour War- This is the same story as Ford vs. Ferrari but it's a documentary and uses real footage from the actual races.

Le Mans - Racing is Everything - This is like Drive to Survive but for the 24 Hours of Le Mans. This series is a great dive into what the race is like in more modern times (2017) with interviews with drivers and incredible access to the teams.

-Gabe out