Something happened to Gabriel's body yesterday, we don't know what, only that any maneuver of the head and neck resulted in gruesome agony. Luckily, we were rescued by Trystan Falcone on the art side so our exegesis on the short term memory of guards in Watch Dogs (et al.) could be delivered according to the ancient, now almost twenty-two year old schedule.
NOW. Onto other business, i.e., business.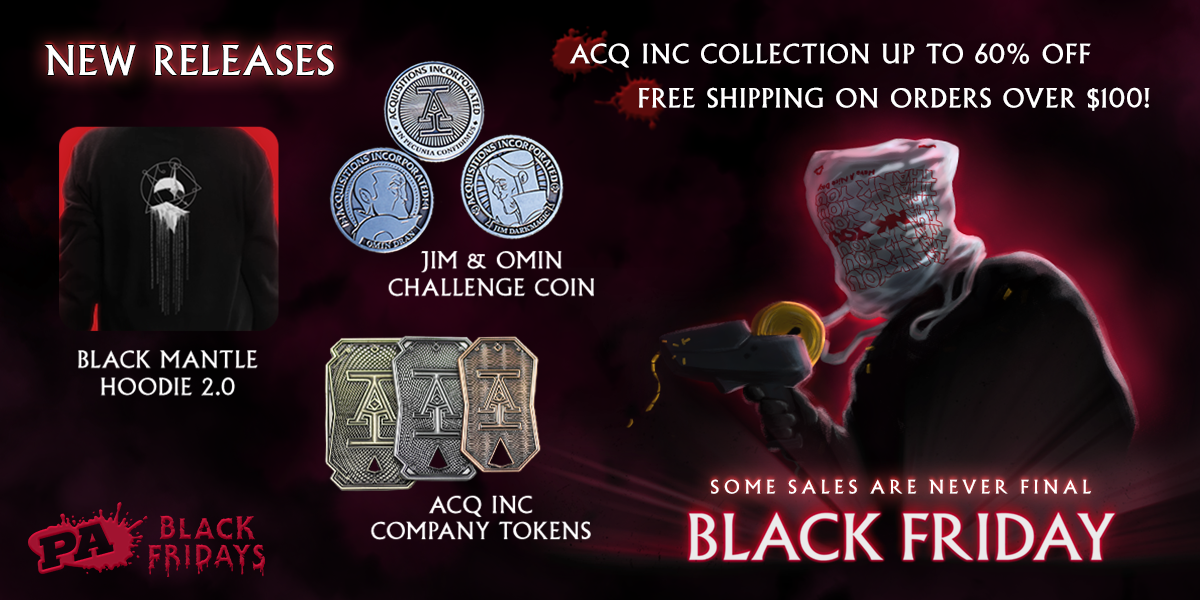 We have initiated The Black Fridays Protocol. What that means, among other ongoing reveals, is that today sees frankly comical cuts on Acquisitions Incorporated Stuff. These savings are easy to identify within the On Sale Collection that's up now, and it includes several new items alongside refreshes of classics. You know, such as...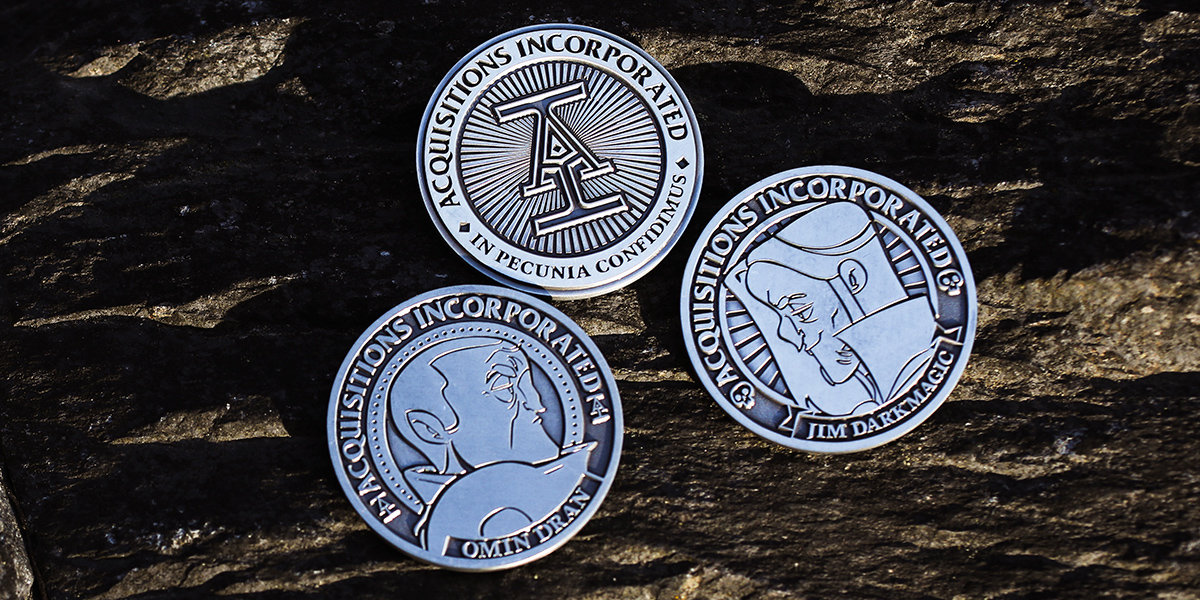 New Jim and Omin Challenge coins!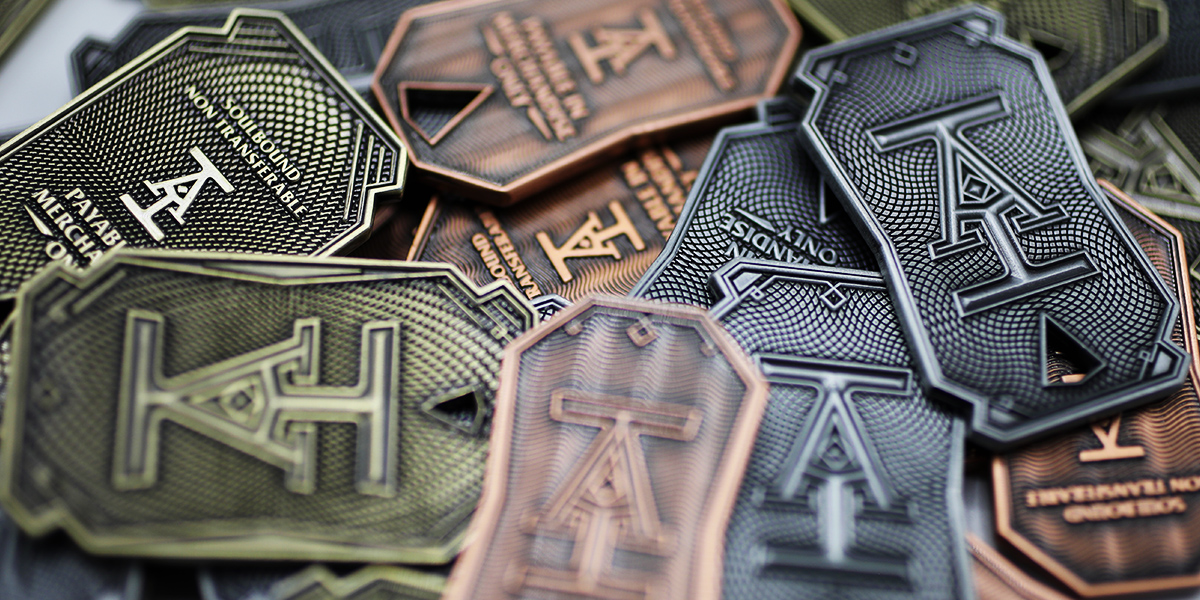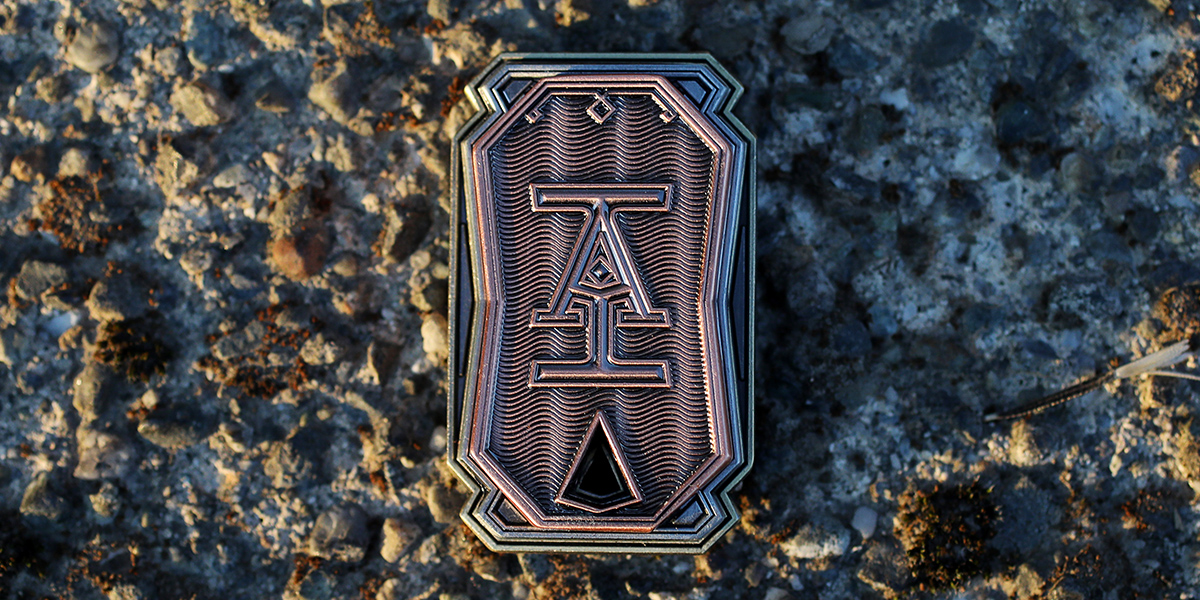 A new Acquisitions Incorporated Company Tokens set, that Kiko designed to nest vertically!!!
There is also an update to our Black Mantle Zip Up Hoodie, made morbid with vile litanies by master of the macabre, Kris Strabre! By which I mean Straub.
This is addition to bonkers-ass savings on things you might have fantasized about previously, like the best price you will ever find for Clank! Legacy Acquisitions Incorporated and The (vital) "C" Team Expansion. There's a ton of stuff in there, and you should check it out.
Oh! And this is something else we're trying.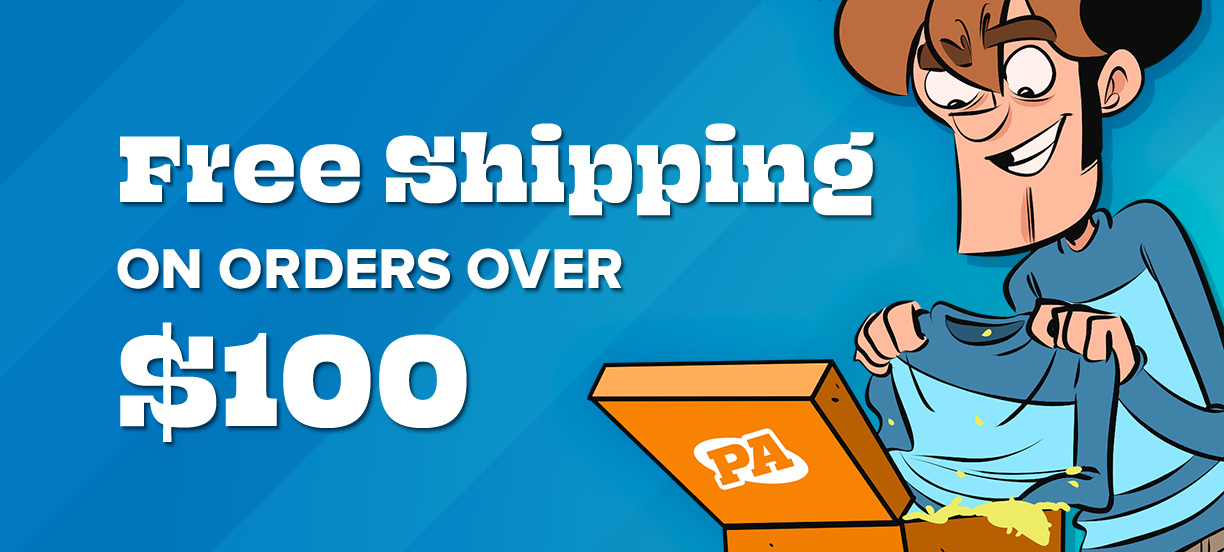 (CW)TB out.