Gabe hung out for the first half of GOLGOLFA this week, which obviously we appreciated fully - frankly, he stayed a bit later than we even had him for technically. He wasn't able to check out Speed Golf with Gary and I, and he explained why on the stream I've linked above plus today's comic. I expected to hate it - and I still don't think it has a lot of virtue against AI opponents - but against people? Those dynamics are pretty great, actually. I've played it since, and done alright, but what's interesting to me is that the people who found the best success in the rounds I played were those who chilled out and just tried to sneak through and take their time. People who were playing Slow Golf routinely found success against those playing the Speed version. All the traditional machinery is there and it matters a lot, even in the new context. It's cool.
As established in the strip, he's was actually doing a very specific thing when he had to go, something related to a previous thing we did which people seem to like a lot. Here's a sample of the new stuff, for the sequel: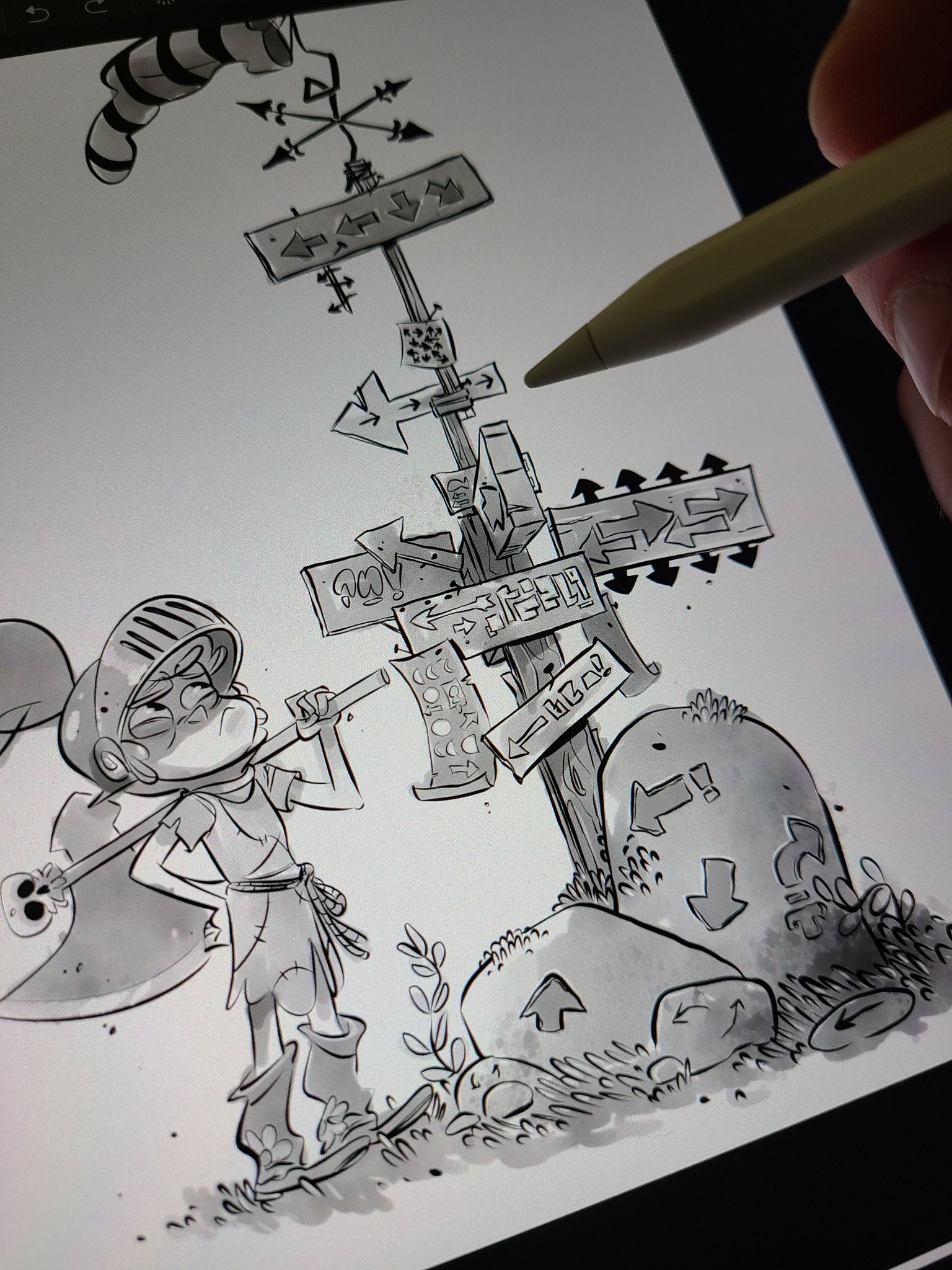 Friday Afternoons at 2pm PDT are the historic home of Gabir Motors on Twitch, and last week's excursion into Motorsports Management featured a truly bizarre strategy longtime Pit Crew stalwart Tio, author of the Book of Tio and also the one immortalized on the official Gabir Motors Longsleeve in the form of "WWTD." Said strategy involved stripping cars down to the fucking rims and then driving these newly liberated cars like unchained devils. It's the sort of strategy that is only possible now that the new Factory is online, which offers more mechanics than we've ever had on staff, and - in the case of the car driven by Hans-Kurt "The Hogfather" Hog - receives even more value from such brutal stripping. Even with a stacked pit, we managed to secure P2. It's the first bright light for Gabir Motors since Enriqua Lara's falling out with the organization after a comment in the press about how she destroyed two cars on the track, a matter of unambiguous fact. Can we reproduce last week's success without the help of last week's rain - ever the great equalizer? Or do we just grip the points we've already earned this season - the way a man might grip a buoy, or the rosary - in a desperate attempt to simply maintain? Could this kind of rhetoric possibly describe the playing of a videogame?! Yes - and it's the one we're playing at 2pm PDT, this afternoon. Come sample these wares.
(CW)TB out.