Anyone interested in what I was drawing back around 1991? Well I found some old comic pages and I figured I should share.
Enjoy!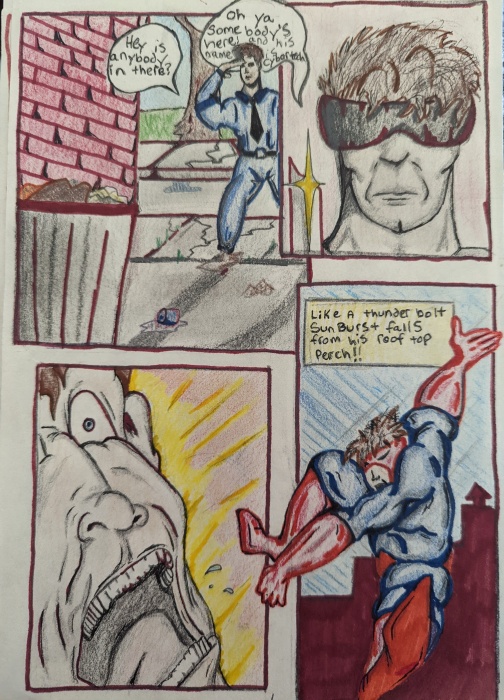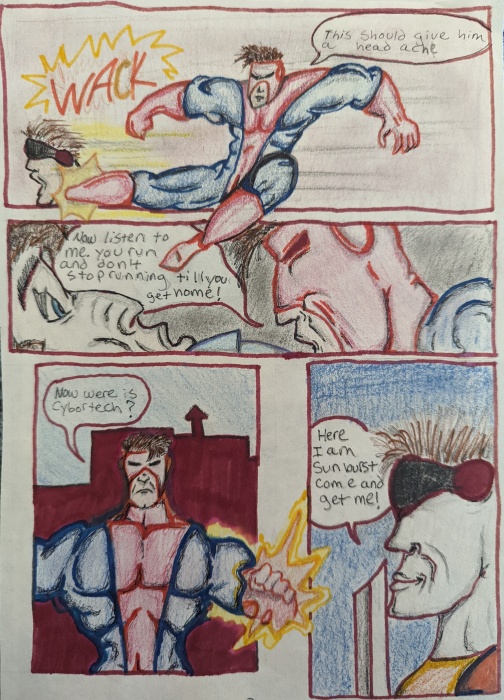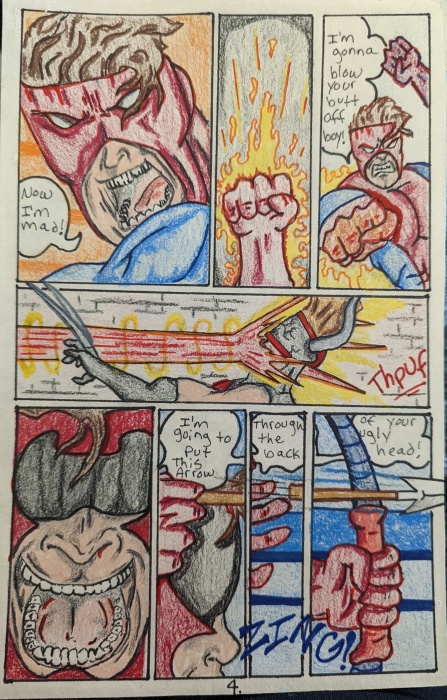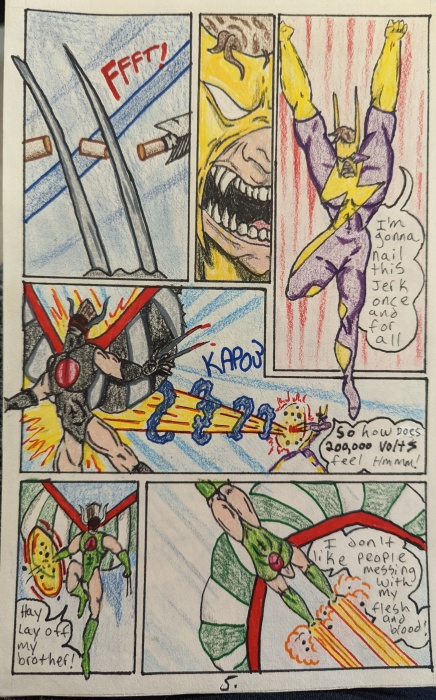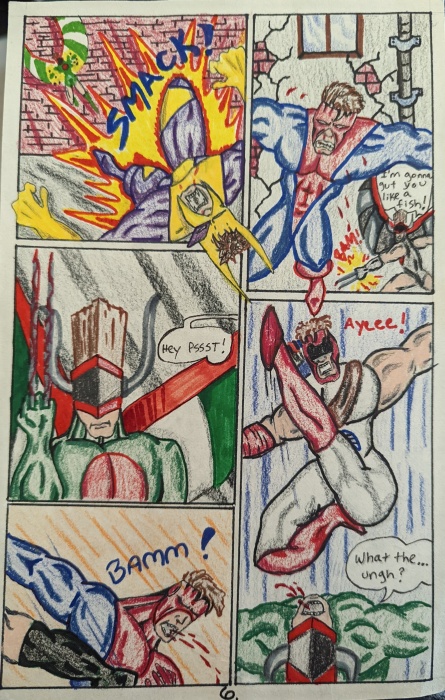 Some notes:
- I was "writing" this as I went and I only ever got as far as page 7
- I am missing some pages sadly.
- The medium is colored pencil and marker.
- After I finished a page I would hang it up on the wall above my desk.
- This was 7 years before Penny Arcade.
-This was 3 years before I met Jerry.
-Gabe Out