The Warhammer Community Team sent me the amazing new Black Templar mini, Bayard's Revenge! I got it a couple weeks ago and spent more time painting it than any other mini I've worked on. I'm not a pro or anything but I'm still very proud of how this model came out!
My level of obsession with all things Warhammer 40k continues to grow. I'm devouring the novels at a steady clip and now I'm playing Kill Team in addition to normal 40K.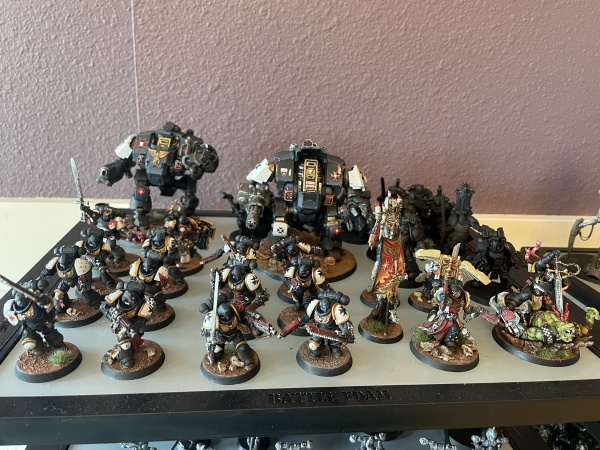 I'm really enjoying the painting side of the hobby as well. I've got close to 1000 points of Black Templars painted now and I've started working on my Tyranid army as well.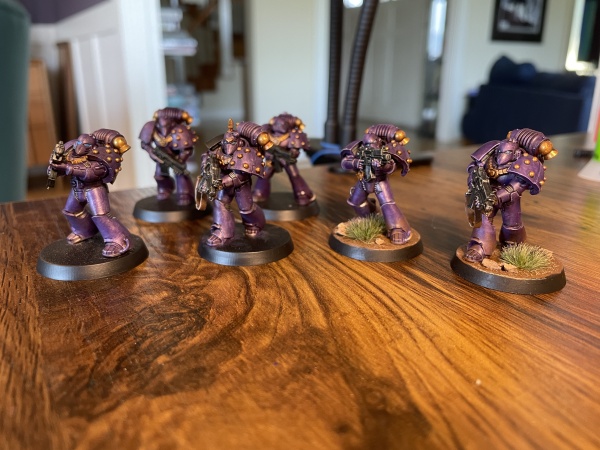 I'm also painting some Horus Heresy minis in Emperor's Children colors just for fun although I might use them in Kill Team. I am learning something new with each mini I paint and I feel like I'm steadily improving.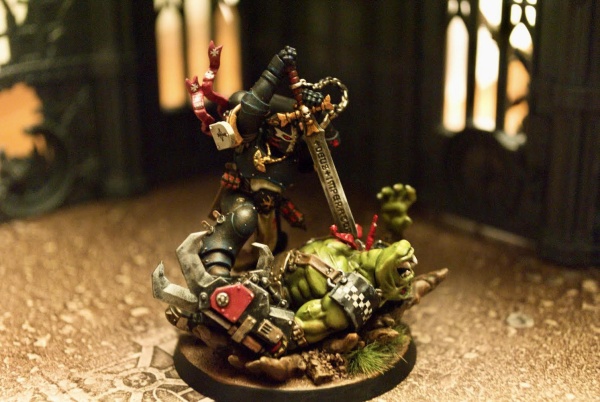 This Bayard's Revenge model was so much fun to paint! I was especially proud of the blood splatter I added using some cut up extra pieces.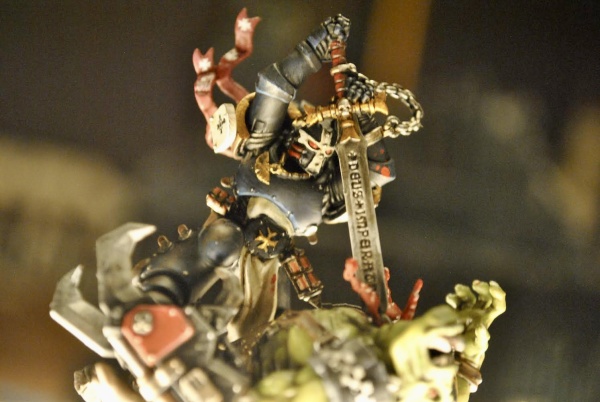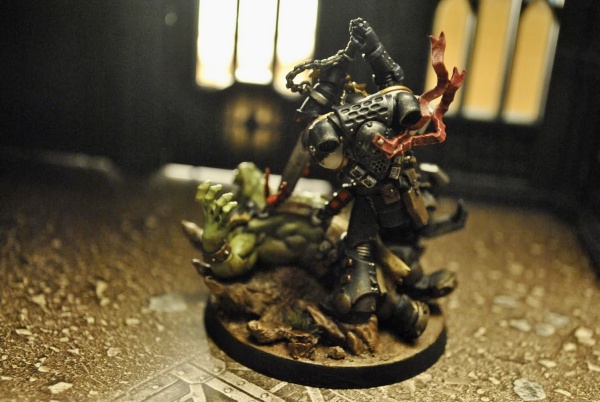 Thank you to the Warhammer Community team, I really appreciate the hook up and I hope my paint job did this incredible model justice.
-Gabe Out