I think it's probably pretty obvious that Jerry and I are having a lot of fun with this mouse storyline. 2023 marks 25 years of making Penny Arcade and I love that it really is just whatever we want it to be. I could not ask for a better job so thank you for supporting us through our various flights of fancy.
I know there are folks out there who like to see the process, so here's a look at how the last panel came together.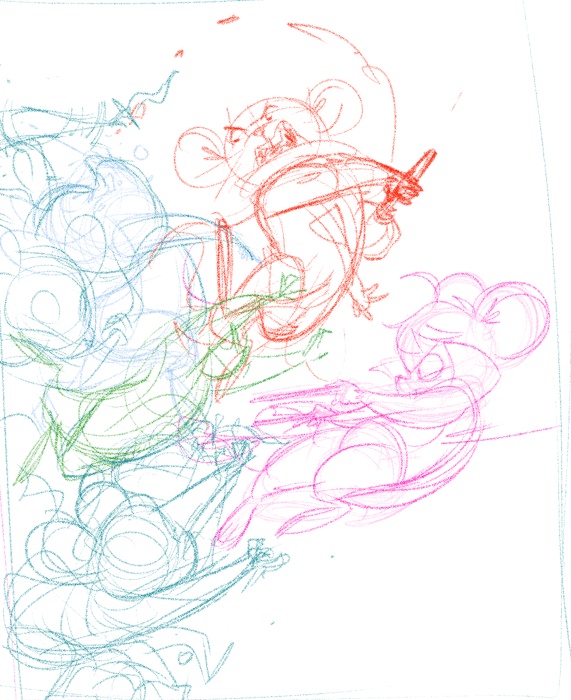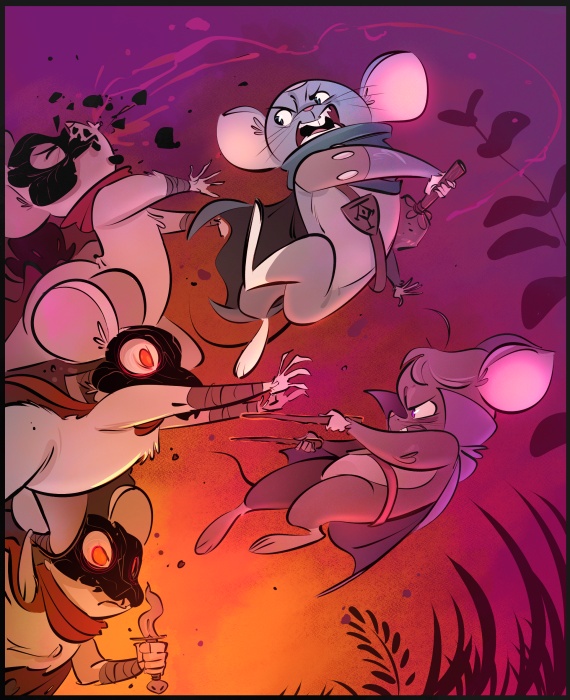 I think we probably have one or two more comics to finish up this part of the story but my guess is this series will not be the last you see of Omin and Jim Darkmouse...ic.
-Gabe out