There's only a handful of games where I come through as a Factor. This is the Kiko term: he once called me a factor in a game three years ago and I'm still high.
So, not being a factor is pretty normal for me. "You have a measurable effect" wouldn't constitute a compliment generally, but that's the state of play. "I noticed you were there" is accompanied in my body by a biochemical peal of angelic trumpets. If you seek baseline competence in niche endeavors like Gloomhaven Co-op on Steam, 2v2 Warhammer 40k Kill Team, For The King, or Osu! Tatakae! Ouendan!, you know, just… hit my hotline.
(There are a couple aberrations in my overall performance that are hard to square with the other ones - I got kinda mean in For Honor early on, we played it For The Watch at PAX one year, but there was something about it that I really enjoyed. Also, it seemed like it might be cool not to lose one of those. Something about the gruesome finishers in Gears made me want to avoid having that done to me, and this inspired me somewhat past my norm. I just asked Gabe if he could remember any. Let's see what he says.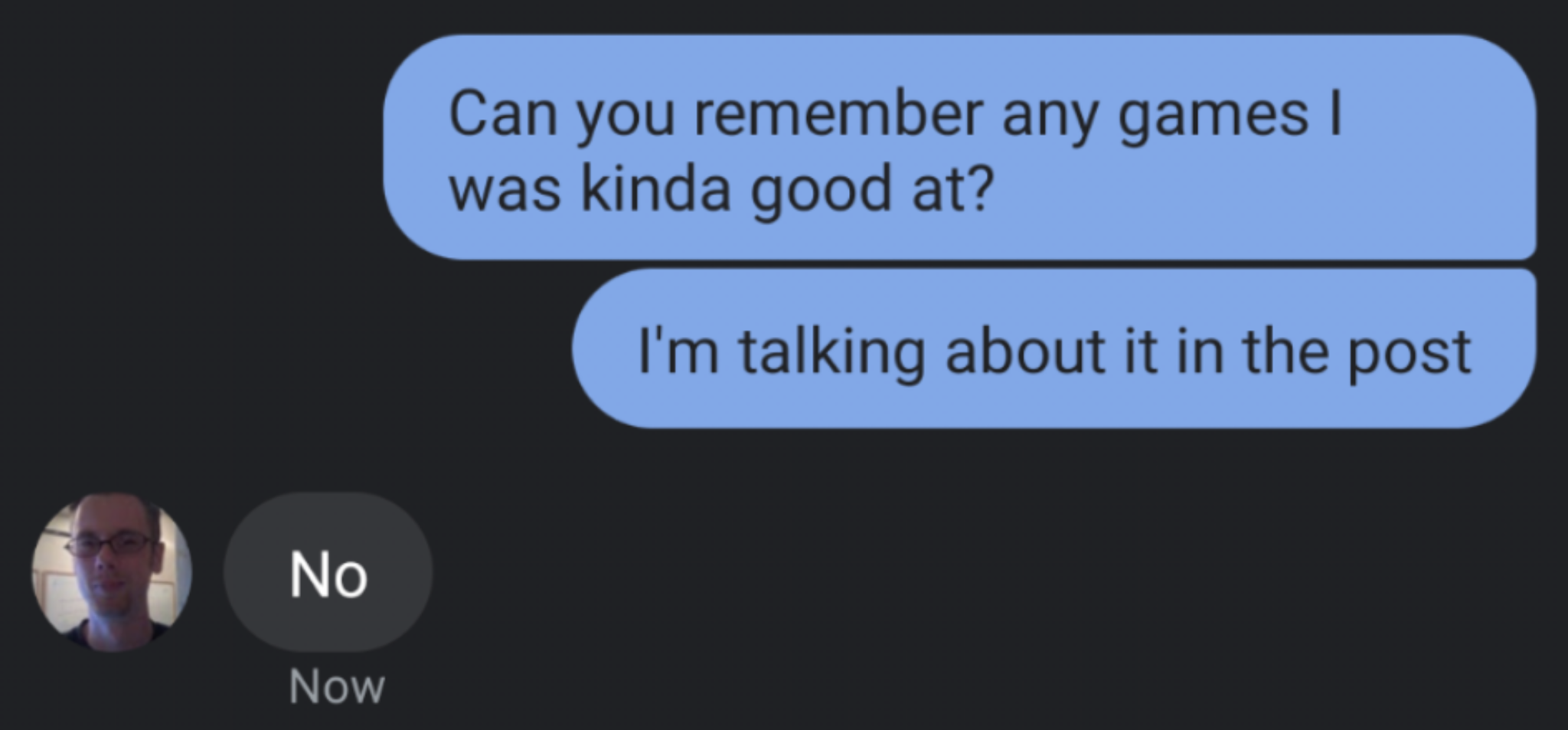 We're gonna Manage some Motorsports today at 2pm PDT, but Gabriel has already threatened to move the stream part way through in a Gunfire Reborn direction…? Satisfy any residual curiosities here, at our conveniently situated stream hole.
(CW)TB out.