I wasn't sure it would, but Thursday is back again like clockwork and the Penny Arcade iRacing League is ready to race. Tonight we're going to the USA International Speedway which is what I would call an "intimate" dirt oval. The action will be fast and dirty tonight so be there when the Pit Crew opens at 7:30PT!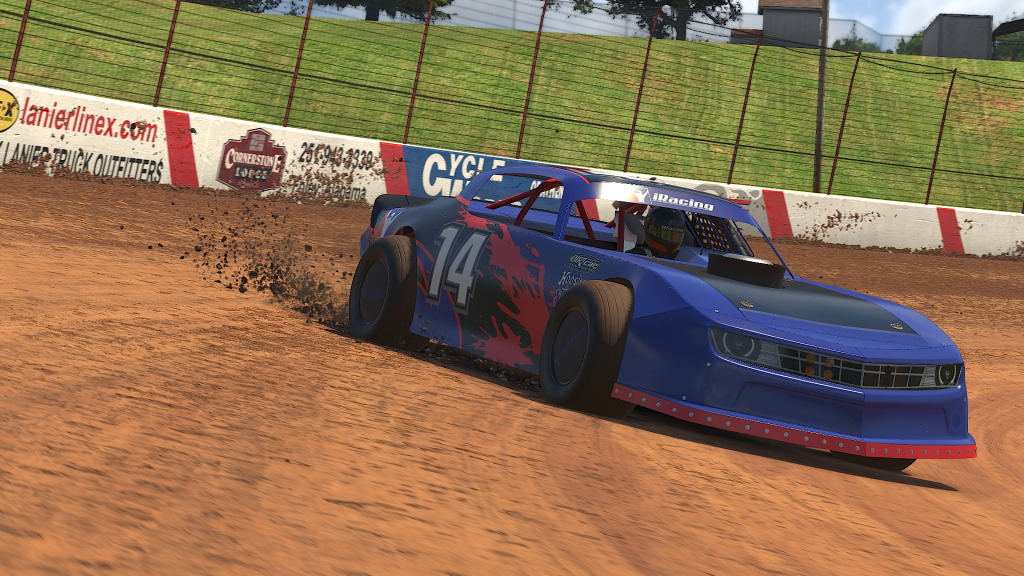 I'll also be giving everyone a sneak peek at the new Gabir Motors merchandise launching tomorrow. Our pretend motorsports company is only about 8 months old and I will be the first to admit that pretending to be a driver named Mike Racecar is one of the weirder things I've done. With that said, these initial pieces of merch are a part of a limited run. If you guys in the Pit Crew like this stuff we'll make more of it. 
So watch the stream tonight to get a look at the first couple of items and then hit the store tomorrow if you think it looks cool. The Pit Crew has been one of the best things to come out of 2020 for me and so I owe you guys a big thank you for coming out and supporting my pretend racing. 
-Gabe Out