I've managed to play about 12 hours of the new Gundam Evolution beta since last Friday and I really like it. Is it a lot like Overwatch? Yes, but it's also like Team Fortress 2 and Paladins. It's a Hero Shooter and so it's going to feel very similar to those other games. The question is whether or not Gundam Evolution has enough of it's own flavor to differentiate itself from those other games. It's hard to say for sure if that is the case after only a few hours with the beta, but personally I'm impressed and excited.
I'll start with the stuff I think they got right.

The shooting is super good! The guns all feel solid with excellent sound design and satisfying hits. It didn't matter whether I was using a sniper rifle or a shotgun, every gun felt powerful.
All the Mobile Suits I tried had unique abilities that made them feel very different from the rest of the roster. From hunkering down behind my shield in the massive Sazabi to flying around in the sky as the Asshimar, each suit felt wildly different and fun to play.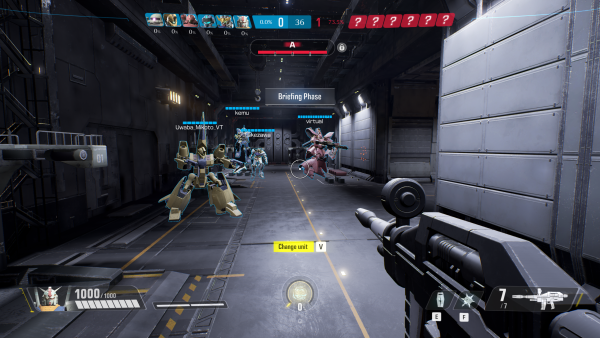 I also love the resurrection mechanic. Before you are knocked out entirely, you enter a downed state that anyone on the team can resurrect you from. There are still Mobile Suits that specialize in support and healing but everyone can rez a downed ally before they explode. I think it's a great addition and one that adds a new layer of strategy/complexity to the standard Hero Shooter Game types like capture and hold or attack and defend.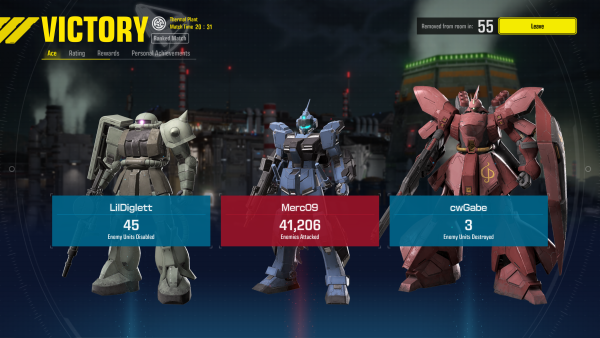 Progression is handled similarly to other games in the genre with you collecting skins,sprays, emotes and what not. This all works well in the Gundam context as I was hungry to get different paint jobs for the Mobile Suits I was gravitating towards. I like attaching little SD Gundam charms to my guns and overall I can see myself making use of their "battle pass" system to earn goodies.

Here's what I think they could improve.

I don't feel like a big robot. Unless you stop and really closely examine the level, there is no indication that you are huge. During a battle the spaces you are in just feel like they were custom built for robots to fight in. I don't get the impression that these are normal facilities built to a human scale. Some destructibility in the environment would help sell the size and weight of these giants as well.
There is no melee option. There are Mobile Suits that use melee weapons exclusively but there is no universal punch that everyone can do. It feels very strange to be toe to toe with someone after emptying your clip and not be able to just smack them. Same when you see a downed enemy Mobile Suit that you want to destroy so it can't be repaired. My instinct is to walk up and slash it with an energy sword which pretty much every suit in this roster should have.

Those are really my only big concerns and even with both of those I am still having a great time with the game. The beta ends on the 12th and I plan on getting as much time in there as I can. Already the game plays great and feels incredibly polished. The Gundam IP is an excellent fit for an FPS like this, so much so that I am shocked it has not been done before. With a nearly endless supply of new Mobile Suits that they can bring into the game I have high hopes for its longevity if the community ends up supporting it. I'll be happily playing and waiting for them to add the Jesta Cannon.

-Gabe out