I couldn't make heads or tails of the Halo Infinite preview. I mean, yeah, we made a comic. And I literally do think about that kid all the time. But I'm mostly just confused by the reveal, as I think a lot of people are.
The multiplayer in Guardians was the best it has ever felt, to me at least. Warzone did not stick with me and as much as I like cards I think the limited use REQ stuff represented a significant misunderstanding of Halo. But the Arena! I loved it. Halo has its own fans, though, and they feel some kinda way about all that stuff. I've seen people saying they like the look in the trailer! But this is the most powerful system on the market, and you wouldn't know from this claymation thing at the end, or the draw issues.
This is something I really hate about this job. I believe everything I just told you. But I also think it looks like this because there are too many cooks in this kitchen, I think these cooks are way, way too online, and I think the pressure on them resulted in this retreat. These decisions are incomprehensible outside of this framework. And it's like, yeah. We don't know everything. I don't need a reminder that we are finite creatures operating with limited information. I can imagine what Halo in an open world could offer its four co-op participants. I'm telling you this is what they gave us and it's weird.
The most fascinating thing about the event, in my opinion, was that the foundation underneath all of it wasn't Xbox Series X but Game Pass, which is "the platform." The Xbox suffered greatly in the transition between generations. It was mismanaged down from a machine that miraculously stood toe to toe with the PS3 - itself an obelisk of mismanagement and pride - practically to meme tier and then had to build itself back up. The hardware is only one part of this and I'm not even sure it's the most important part. The most important part of this is the curation, shockingly nerdy so far, coupled with the only "game streaming" service that seems to have a coherent, functional thesis. They've made significant investments in development after shedding a lot of that in an earlier era, cool teams I routinely bought shit from already. Between PC and Console games I feel like I've made money on this dumb thing. Other platforms can try to catch up with this, but they're already late.
I mean… Steam could do it, I guess.
The Halo thing was what it was, but the presentation had a bunch of shit in it that I want. Here's Everwild, mentioned in the strip, and Tycho took this line because it was correct for strip balance but this is really Gabe's thing:
Obviously, your gentle host knew it was a plasma nineteen seconds in. But he didn't dare to dream Fatshark was gonna go 40k with their functionally perfect Vermintide formula. Except he did dream it. He dreamed it all the time. He dreamed it so hard it became real. You won't find anything about classes in any of the promotional materials - there's no universe in which you play as four Guardsmen in an IP this broad, but if they want to make a Gaunt's Ghosts I'm down with a discount. That being said, the just released merchandise has four characters emblazoned on it, which a curious person might consider thinkingly for a spell.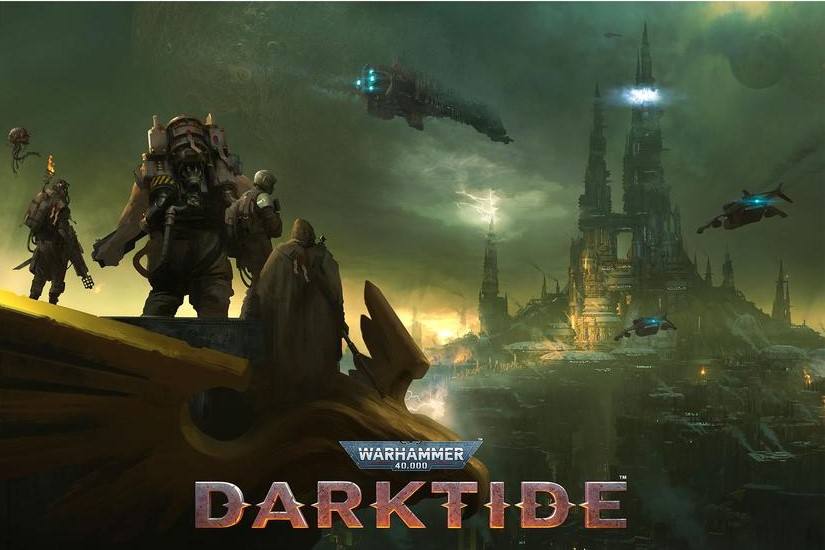 The Gunk is from Image & Form, creators of the SteamWorld series. Usually when you say "series," you're talking about a unified genre, but in I&F's case you're talking about something more akin to an album - SteamWorld is an Aesthetic, and that catalog represents a number of interesting genres with aplomb. I will literally follow these people anywhere they go.
Echo Generation. I'm not kidding. If you only click on a single link in this post, this is the one.
We wrapped up last season in Motorsport Manager, picking up a podium in the rain thanks to the Laraiathan, Enriqua "Vroom Raider" Lara. But now it's time to try and set ourselves up for success with everything we've learned over two seasons down in R&D. Join us at 2pm PDT, only on The Twinch.
(CW)TB out.