Hi. Ok. I'm posting on the front page of Penny Arcade. Cool. No big deal. I can just write some stuff and everything will be fine, right? If I hurry up and finish writing this, I can even—maybe—start breathing again.
We made new notebooks.
Even better, they are Moleskines. Real, actual, beautiful Moleskines! They look amazing (as Moleskines always do), and we have 4 different versions available. But… one of them can ONLY be found at PAX shows. The other 3 are available on the store now.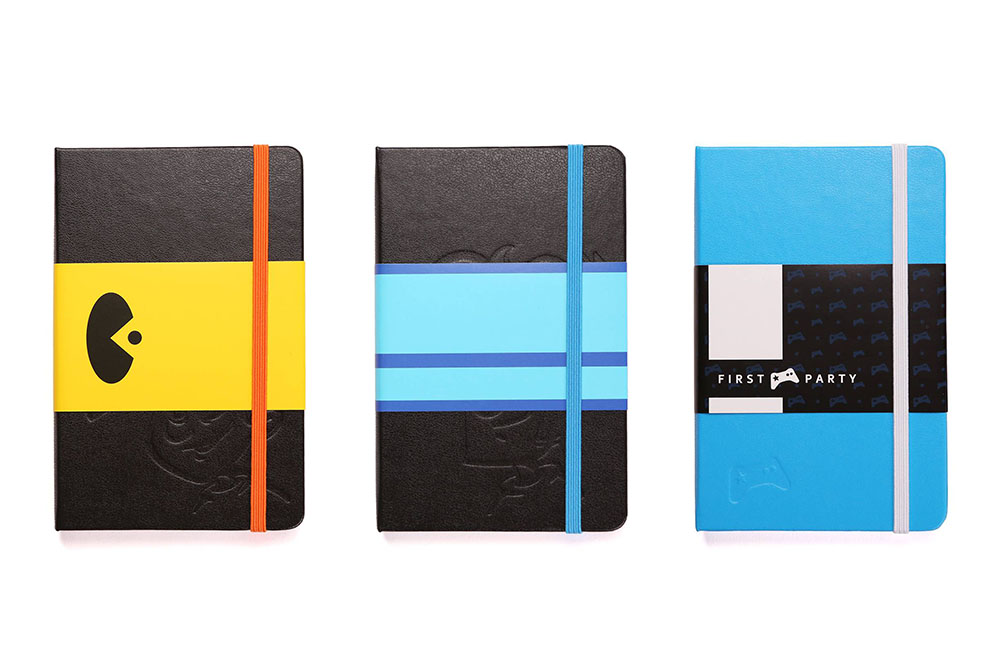 If you like a lined notebook to organize your flowing words, I recommend the Tycho Moleskine. It has Tycho debossed right there into the oilcloth cover and has words specifically designed to inspire you, the dauntless writer.
If you prefer to throw down some shapes and sketches, take the Gabe Moleskine. It is totally unlined and has a jovial Jonathan Gabriel on the cover, encouraging your arts. This one also has some choice words on the inside cover, designed for maximum and lasting impact.
And if you see yourself as more of a serious businessperson, you can get the First Party Moleskine and get one step closer to being as well-prepared, well-appointed and well-equipped as, well, Robert. The First Party Moleskine is lined and has a simple First Party logo debossed in one corner of the cover.
All three are the 5.5 inch x 3.5 inch Pocket Moleskine with custom-designed paper bands. You know, the full Moleskine treatment.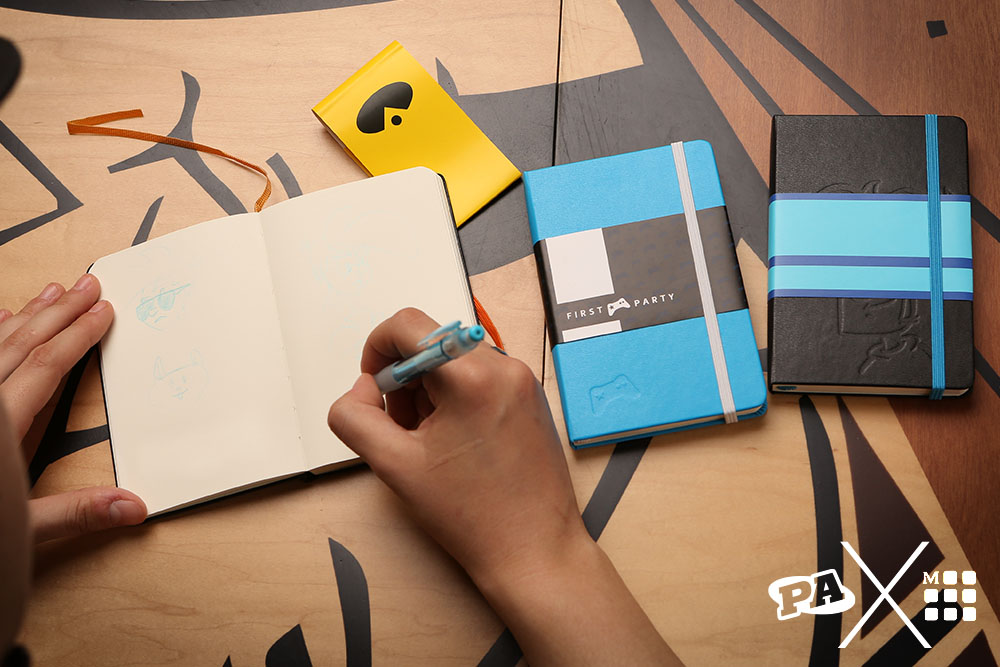 I think they came out stunning. This post will probably be late because I keep opening and closing my Tycho notebook appreciatively. I mean… the quote gets me EVERY time and the elastic band is just so satisfying to seat and unseat and seat. And unseat. And seat.
I can speak for their thirst for notes and words and drawings. I've already filled one up. They are incredibly portable and are, if it ever comes to this for you—and I hope it doesn't, geez—highly effective as spider-killing projectiles.
Or so I've heard. From a friend. I would NEVER!
In conclusion. Penny Arcade Moleskines! Get one! Or collect all 4! You can get 3 right… NOW!