I picked up the new Xbox Elite Controller last week and have been using it as much as possible ever since. I really like the series one Elite that I had with only a few minor gripes. I wasn't a fan of the paddles on the back as I found myself hitting them accidentally. This series two controller has a bunch of updates but I'll just mention the ones that jump out to me after a few days of playing.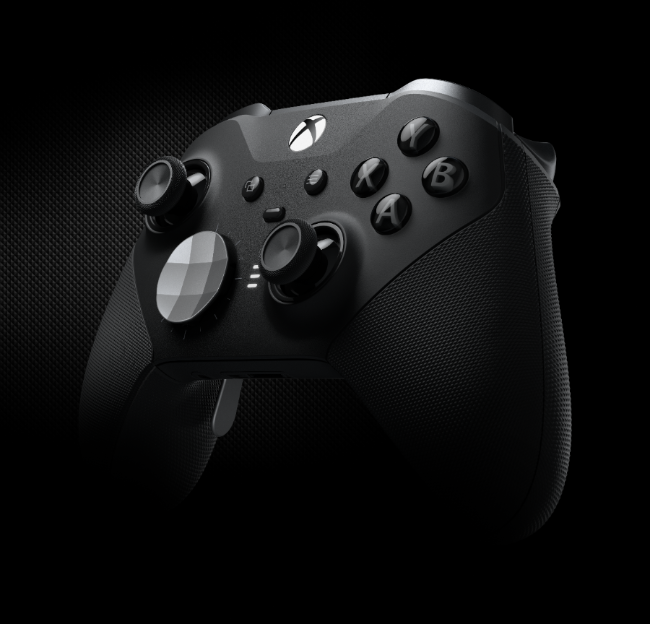 First of all the overall build quality is noticeably sturdier. It feels great in your hands and a big part of that is the new textured grip which I love. The bumpers are more comfortable and the triggers now have three levels of pull distance. I actually removed the paddles on my series one elite but this new configuration is much improved. In fact it has converted me into a paddle player which is something I did not expect. I am now switching weapons, reloading, and sliding all without ever taking my thumb off the stick and it feels really slick. 
The sticks can now be adjusted through three levels of tension which is pretty cool. I played with all of them and discovered that generally I prefer a very loose stick unless I'm playing a racing game. Perhaps this is why I am so often referred to as "Loose Sticks Krahulik".  The adjustments are made with a little key that I will almost certainly lose though. I also like to wear my left analog stick a little higher than the right which is easy to accomplish thanks to the different options they include.
The new charger is cleverly designed with a magnet so that popping the controller on is smooth. You can even charge in it the carrying case which is a nice little feature. They suggest a 40 hour battery life and I've seen to reason not to believe them. It's a welcome improvement over AA batteries which always died during a match. 
Overall I'm happy with the upgrade and would go so far as to say it's the best controller I've used. In fact, I can't remember being in love with a controller like this since the Wavebird. If you're looking to drop a bunch of money on an accessory like this the Elite series 2 is the best you can get. 
-Gabe out