The Garage Sale has already started to pop looking at the reports, and that's before I had a chance to call out some of the weirdly good deals in there.  These are just the things I think are cool, but it's not everything; broadly speaking, it's 20% off all pins, Sweatshirts and Crews are 40% off, and tons of cool things at either 50% off or 60% off.  And don't forget the tiers!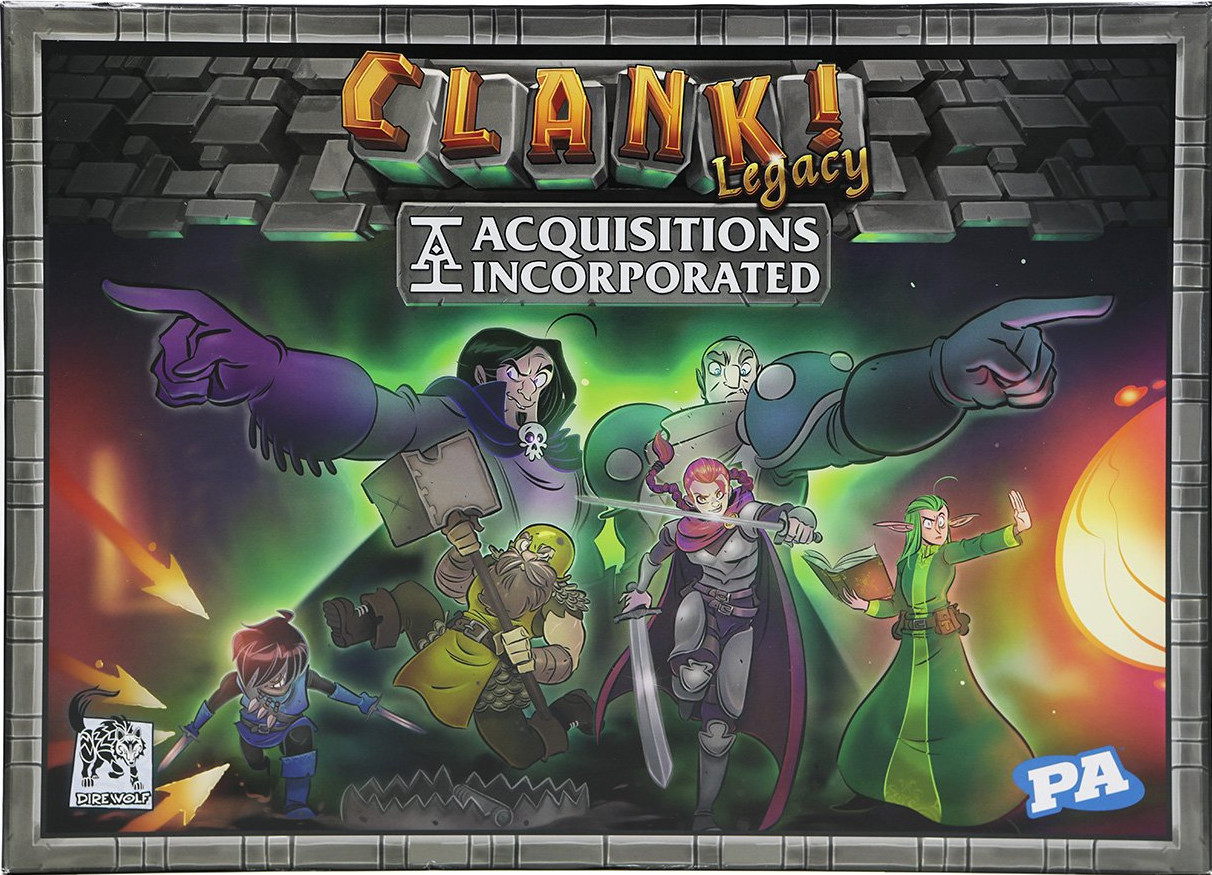 It's basically sold out in the real world, that's the word we got, so the fact that you can get Clank! Legacy - let alone half off - is already pretty nuts. If you aren't aware, this is a version of the revered Clank!, with a comical amount of gameplay grounded in a story that leaves you with a completely unique board you can play forever. We were overjoyed to partner on this with Dire Wolf, and where it ended up - a complete Acquisitions Incorporated campaign where your deck is a character shaped by your table's decisions - is the perfect balm for an age we spend primarily indoors. We partnered with them on expansions, too - one for Upper Management, featuring custom decks and figurines for Jim, Omin, Viari, and Morgaen - and another for The "C" Team, honoring Rosie, K'thriss, Ms. Dawngrass, and also Ryan's character. Both of these are half off, also. So you can get the entire game and both expansions for twenty five dollars less than what the game sells for by itself. Have a friend come over and help you carry the main box into your house so you don't hurt your back. It's definitely a "team lift" situation.
This has to be firmly established: Thornwatch: Eyrewood Aventures and its expansion The Dark Of The Wood are now basically the price of the Expansion by itself. There are substantial story revelations about the Eyrewood in these boxes alongside the really neat gameplay concepts Gabriel once scratched into his notebook under the heading "Card Warriorz." You might be spending a lot of time at home. This can help with that.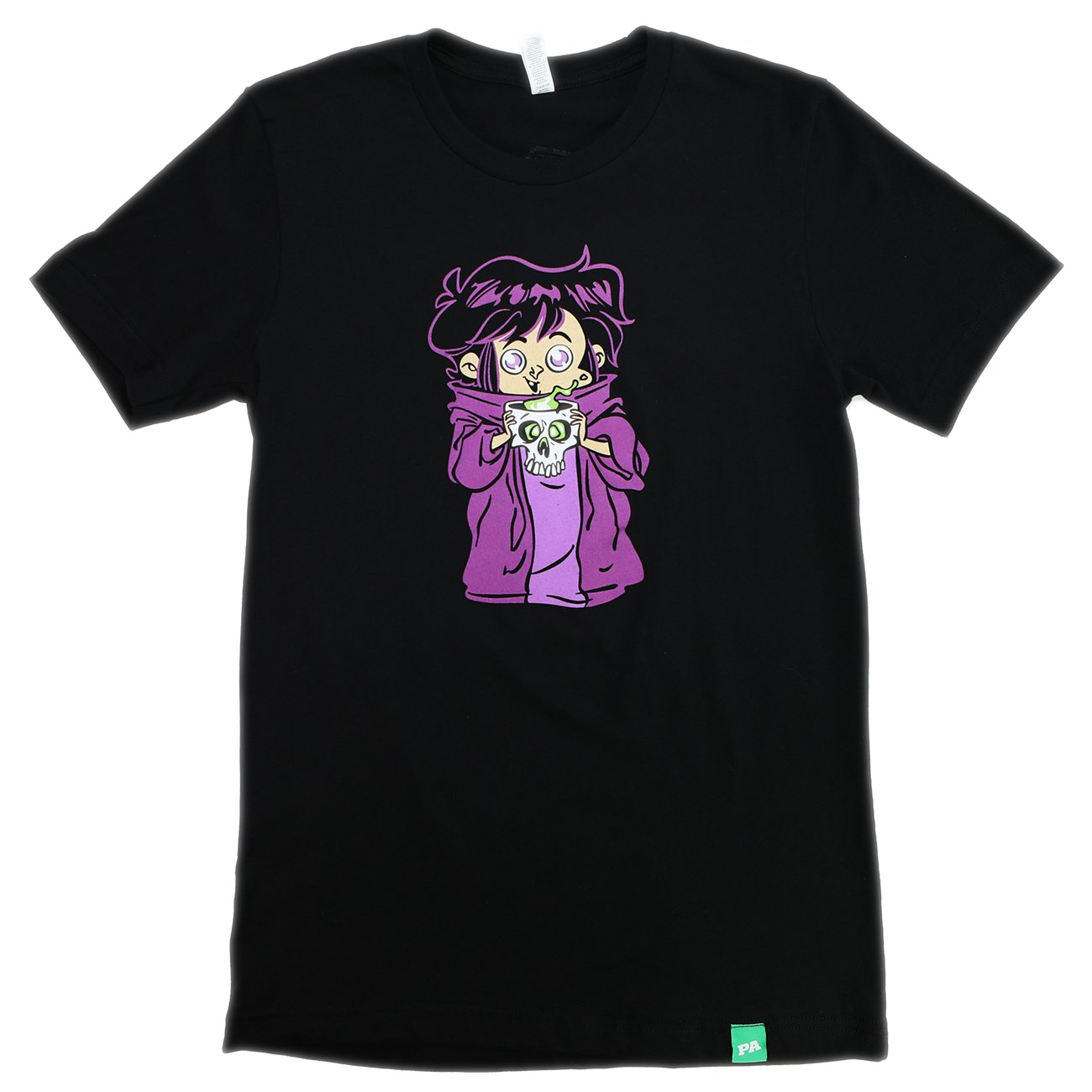 My friend Mike's Baby Jim shirt (from the PAX East game) is now available "FOR A LOWER FEE."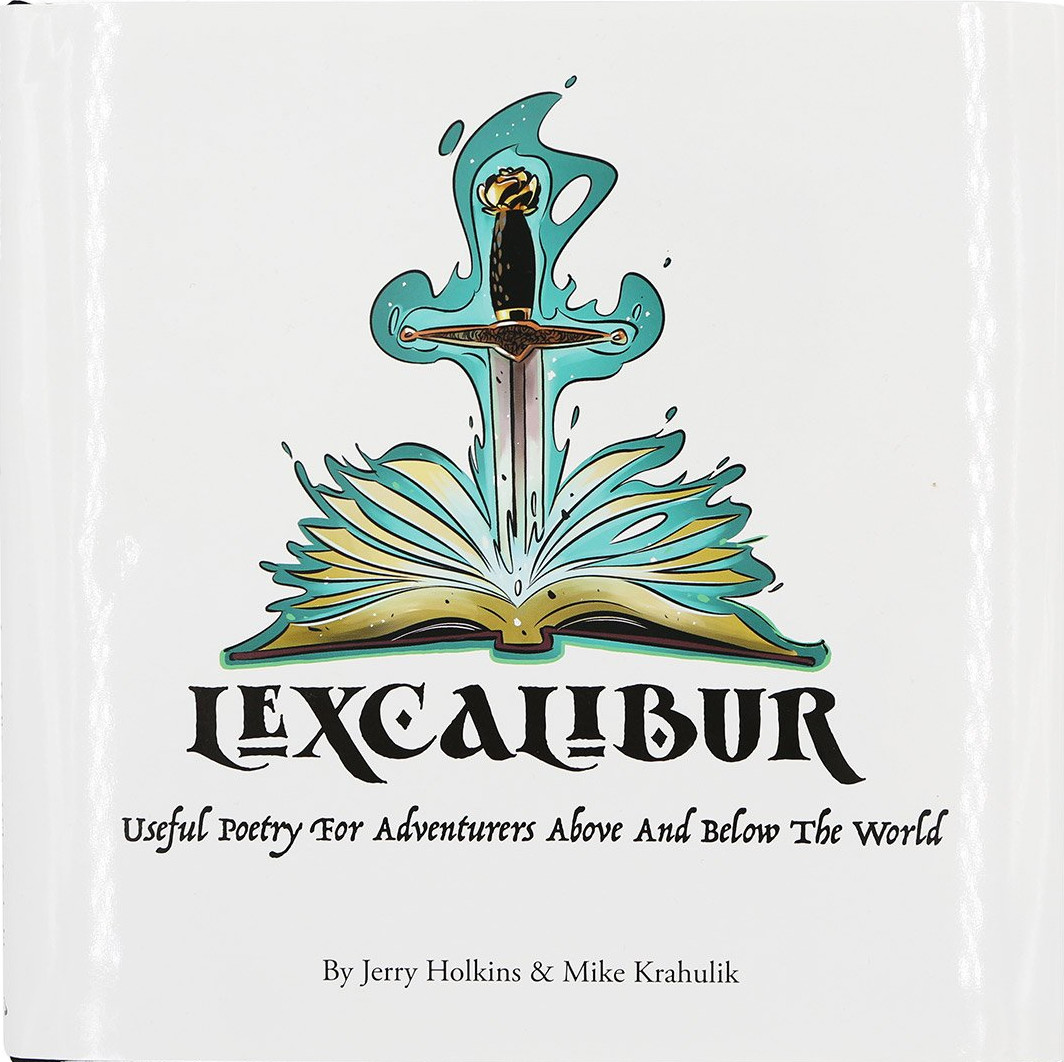 People love Lexcalibur for some reason, and I'm glad. Writing it saved my life; that's not an exaggeration. I'll tell you about it sometime. But it's half off, so it's a beautiful hardcover volume of original fantasy poetry for ten bucks. That's ridiculous. Interested in the Audiobook also? You can get the book, a digital copy, and the audiobook - performed by two separate readers, Liam O'Brien and Fryda Wolff - for five bucks more. Like I said: silly.
Many people are also taking us up on our mysterious Mystery Offerings, for Tees, Hoodies, and Pins:
That's not even everything, but I'd be here all day.  The categories aren't so large to browse that it's not worth your time, especially at the 50% or 60% off tier.  It's been such an opportunity to see what we've been up to as a company the last few years, and...  oh, shit.  Hang on.   
This is half-off, too.  A lot of people already have it, certainly among the people reading this, but it's supposed to be fifty dollars and now it's twenty-five.  That's as good as it's gonna get.  
(CW)TB