The comic is true, I did switch phones because I wanted to try out Game Pass streaming. I bought a couple different controller options and my favorite is by far the Razer Kishi.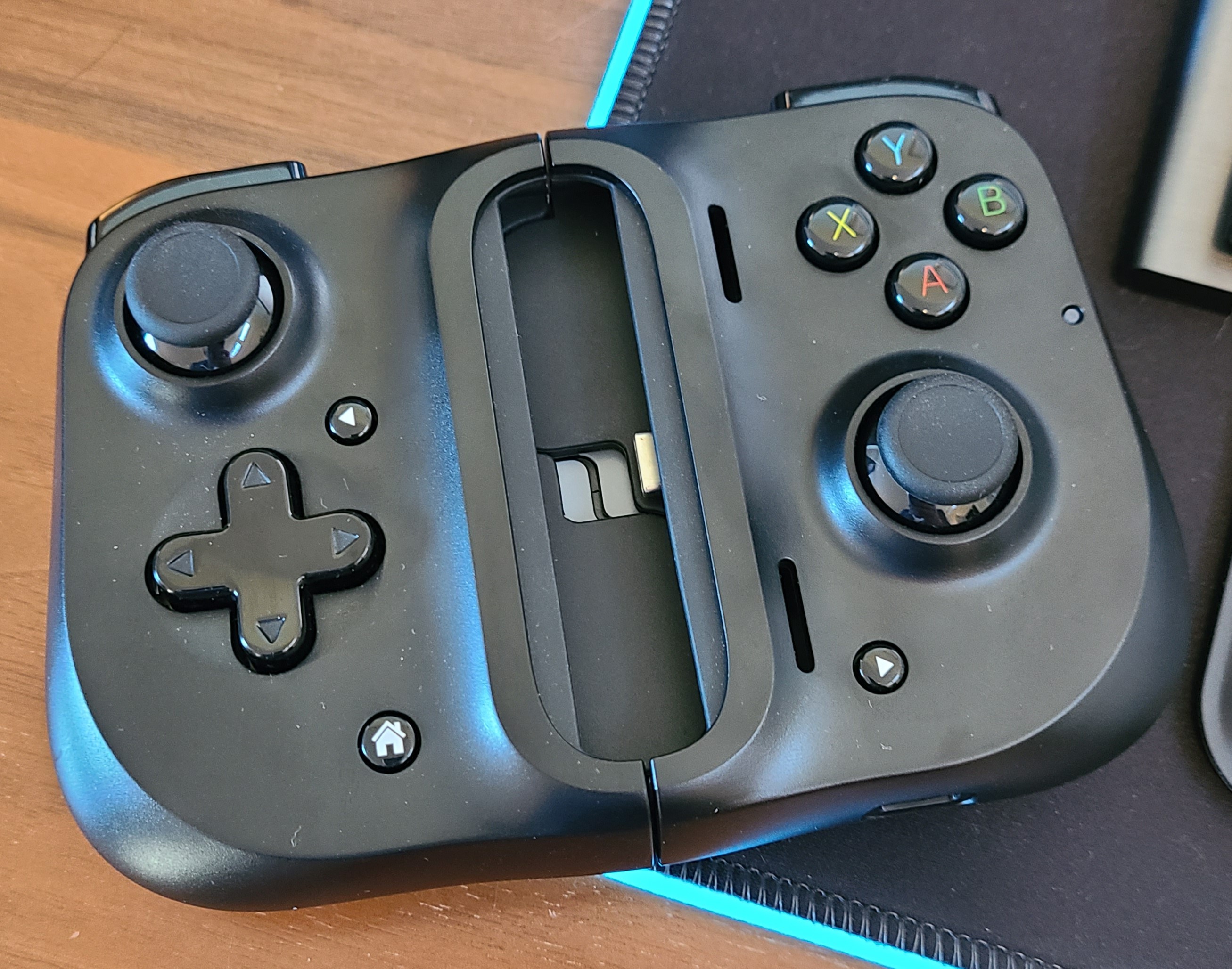 This is a really slick little device that essentially turns your phone into a Switch. The two sides of the controller split apart but remain connected via a flexible strap that sits behind your phone once it has locked into the USB C port in the right hand controller. Once your phone is tucked in there the entire thing feels very solid.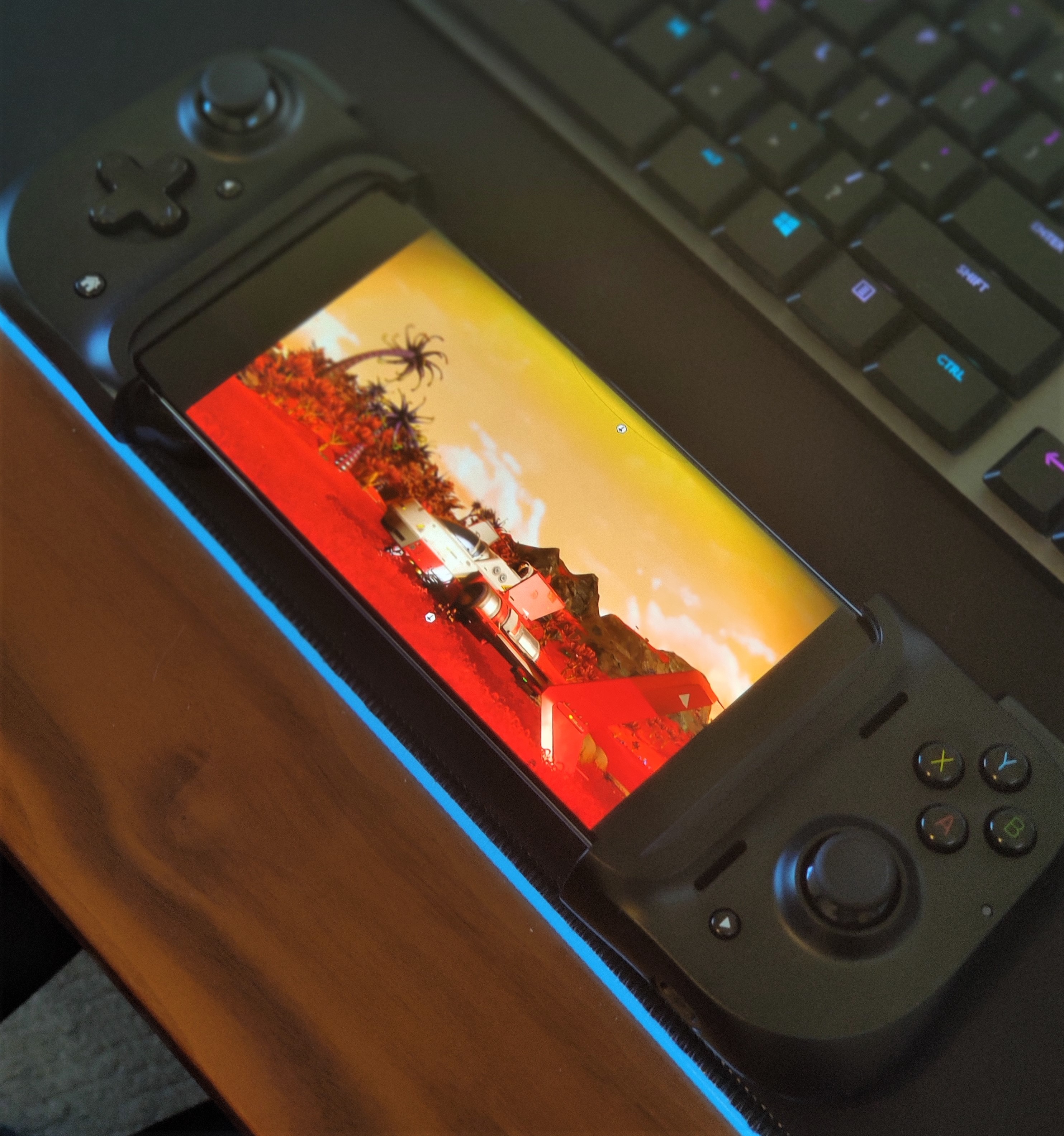 As you can see I recently got back into No Man's Sky after not having played for about two years. The latest patch and the fact that it is on Game Pass got me to reinstall. The ability to play on my PC with my Ultrawide monitor and then go downstairs to the Xbox already makes Game Pass a compelling deal imo but the cloud streaming really is the cherry on top. I'm not sure I'd want to play every type of game through a cloud streaming service but No Man's Sky is damn near perfect. In fact, having played hours of it now on my phone with the Kishi, I think it runs better there than it does on my XBox One! The way your save file follows you from device to device is the other incredible feat here. I log off on my PC and I can pick up on my phone right where I left off! The technology is amazing but it's not perfect and there are occasional stutters that remind you that you're playing a game through the internet. That's why I say it's still too early to base an entire subscription service on it. To me it makes sense as a novel value add but not as the star of the show. 
In other hardware related news I think it's important to let you all know that I have a headphone problem. Not in the sense that my headphones don't work, but in that I like to collect them. I don't know what it is about them that calls to me but if you mention the headphone situation in our house to my wife Kara, her intense and protracted eye roll will tell you everything you need to know. My latest acquisition is a set of Logitech G733's which I have had my eye on since they sold out at their launch a while back. Logitech brought in former Nike designer Tiffany Beers to head up their gaming line and I think the results are really cool.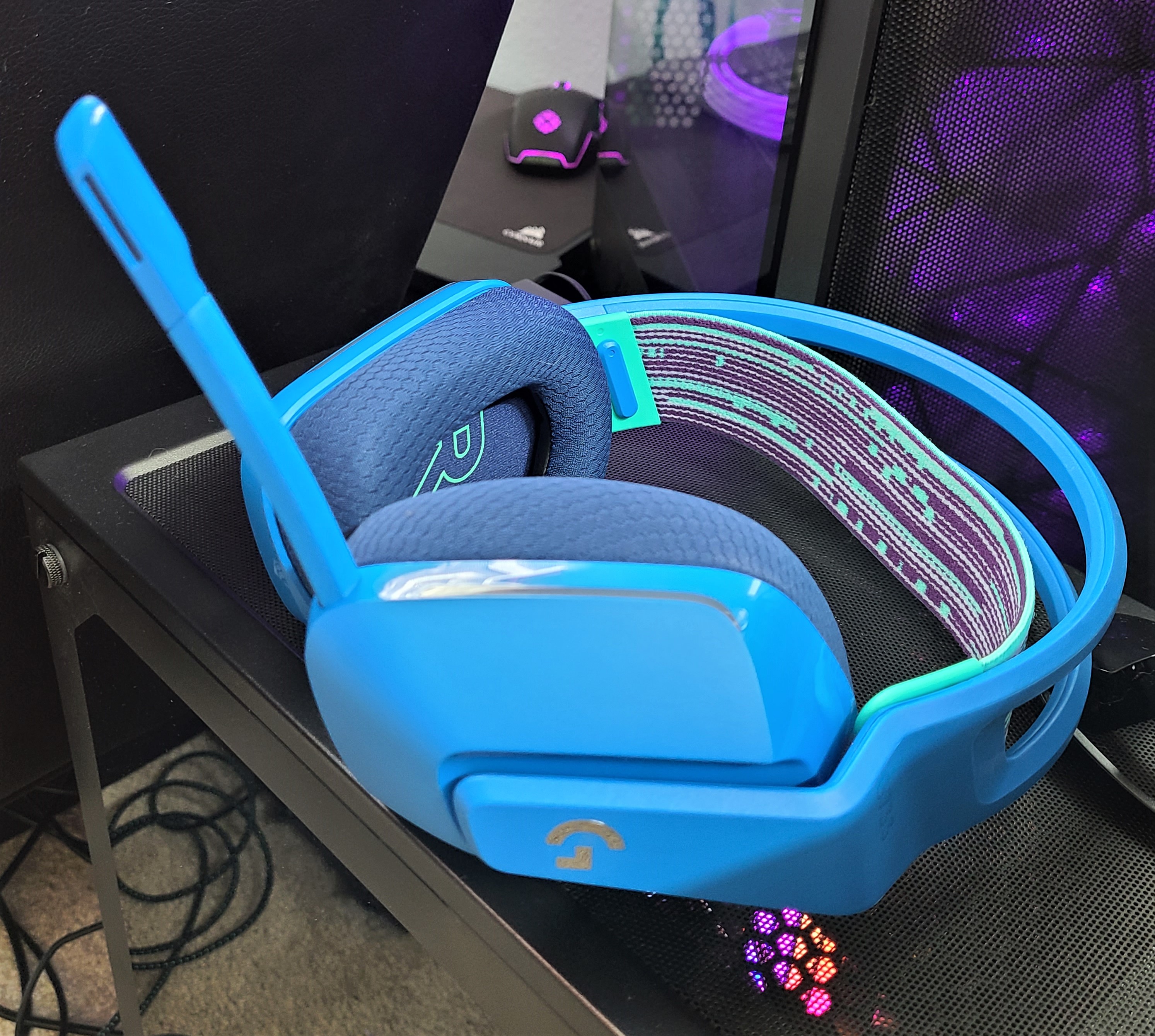 The biggest thing you notice about the G733's is how ridiculously light they are. The entire set weighs just under 10 ounces and you honestly hardly feel them on your head. The next thing I noticed when I put them on was the elastic band that sits between your head and the rigid frame of the headset. Combined with their lighter weight, this makes them really comfy on the head zone even for extended periods of time. They also have an RGB strip along the front of the cans that you can customize via their G Hub app. If you have other Logitech G gear you can sync it all up together so you have a single consistent lighting effect across all your stuff. You can also activate "Blue voice" through the same app and this will goose the quality of your mic while giving you some fun presets to modify it as well. Feeling how light they were I expected the sound to be thin but I was pleasantly surprised! These sound excellent especially after turning on the bass boost feature in the "advanced EQ". The 733's also support simulated surround sound but you'll need to go into G Hub to activate some of this stuff. As an artist I can't describe how refreshing it is to see new colors, textures and materials in this space. I have plenty of heavy black rigs but the G733 legitimately feels like someone has come to "gaming headphones" with a fresh set of eyes and just said "fuck it" to a lot of the preconceptions. I could not be happier with my purchase and just to be safe I ordered Kara a pair of the purple ones.  
My only problem with them isn't even their fault. I can't figure out how to use them during my streams. The issue is that when I turn them on my Stereo Mix which I use to send the audio form the racing rig to the streaming PC stops getting any signal. I'm not the most tech savvy guy, but I've been able to set up a pretty cool streaming studio here at home. I've done some googling myself but the audio side of things is someplace I still really struggle and I can't seem to find a solution. Currently my racing rig is set to take the signal from the Stereo Mix and pump in through the same HDMI cable that carries video to the capture card in my streaming PC. Like I said, bluetooth headphones seem to screw this up. If you have any suggestions please hit me up on my Tweeter as I'd love to ditch my wired headphones for the stream and wear these super comfy ones full time. 
-Gabe out