This week the Penny Arcade League begins Season 5 of our racing journey together. We're up over 250 people now with races all during the week and an active Discord. It's a great group that I interact with at least once a week for our Thursday night race. I will also sometimes pop in for the practice races when I need them... I usually need them. I had a great time at the fun race during the "off season" last week and if you missed it I reccomend you check out the VOD.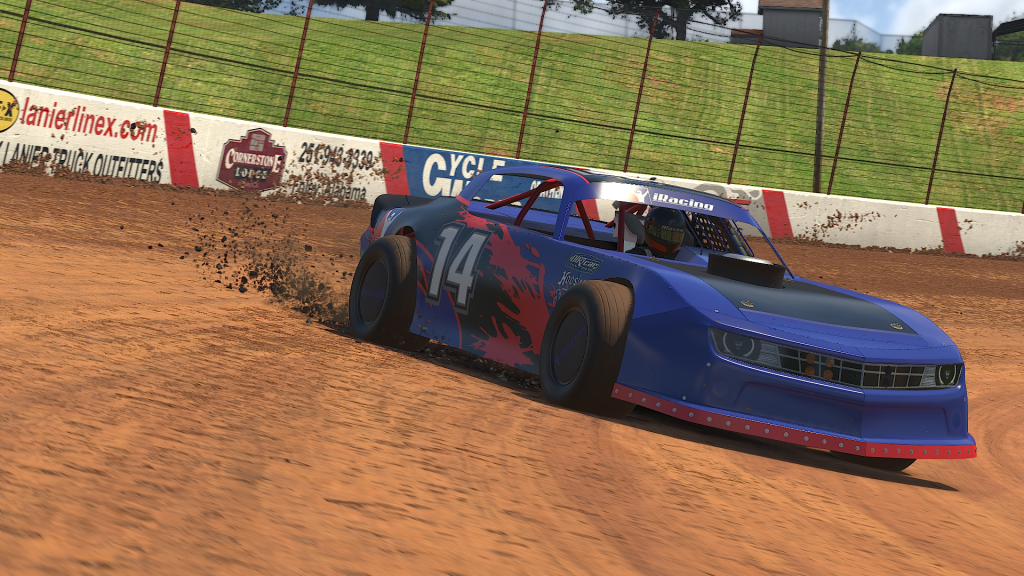 This Thursday will be my first race in season 5 and it will be Dirt Street Stock cars and USA International speedway. I haven't raced on dirt for a while so this should be interesting. If you're new to the Gabir Motors phenomenon all you need to know is that on Thursday night's the Pit Crew opens up on Twtich at 7:30PT. There's usually about an hour of practice before the race. There will be a qualifying session after practice and then the actual race. After the race we go back to the replay and examine a few of the wrecks while assigning blame in a feature we call, C.S.iRacing. Then we cap off the evening with a livery parade where everyone gets to show off their custom made paint jobs. It is important to note that each week has a different theme for artists to tackle and this Thursday we will be looking for everyone's best Sci-Fi livery!
You can join me on Twitch and watch the race from my car or you can always join the PA League and hit the track with us. Once you have a copy of iRacing just look up Penny Arcade in the league directory and send us a message. We're always accepting new drivers regardless of skill level. Either way I hope to see you Thursday night for the first big race of PA League Season 5!
-Gabe out