I found some old Gameboy Advance games while cleaning recently but could not find any of my old systems to play them on. I decided to check out eBay figuring I would pick up a used SP or something. I was surprised to see people selling customized GBA's with updated screens, new shells and other goodies. I sprung for one of these bad boys and have been playing on it for the last couple weeks.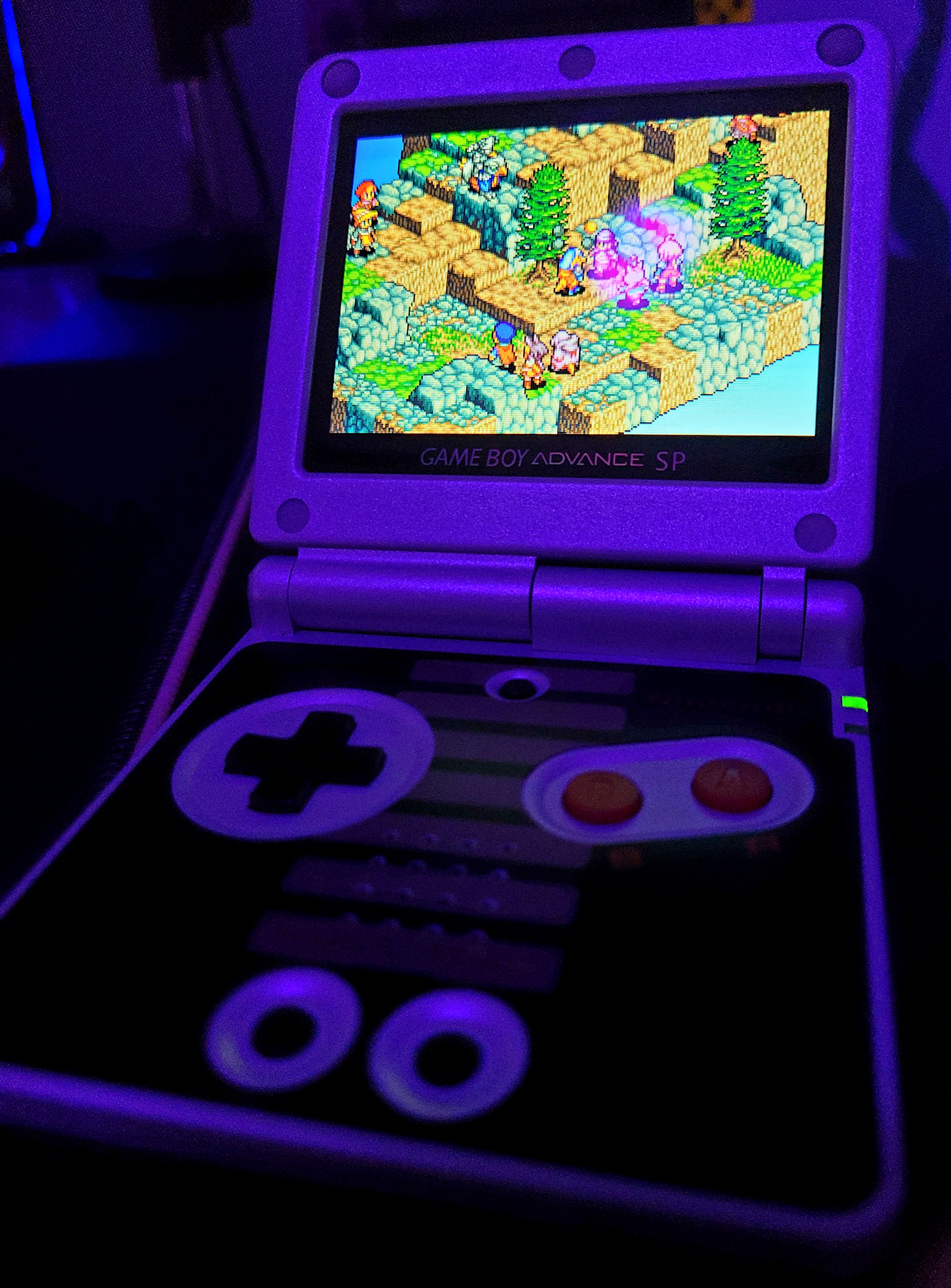 The upgraded screen really is beautiful and it has a number of different brightness settings. Playing with it maxed out will only get you an hour or so of battery life though. I found a sweet spot in the middle that gives me three hours or so of play time and still looks great. Even then it's not exactly the long laster, but I'm just playing it on the couch at night.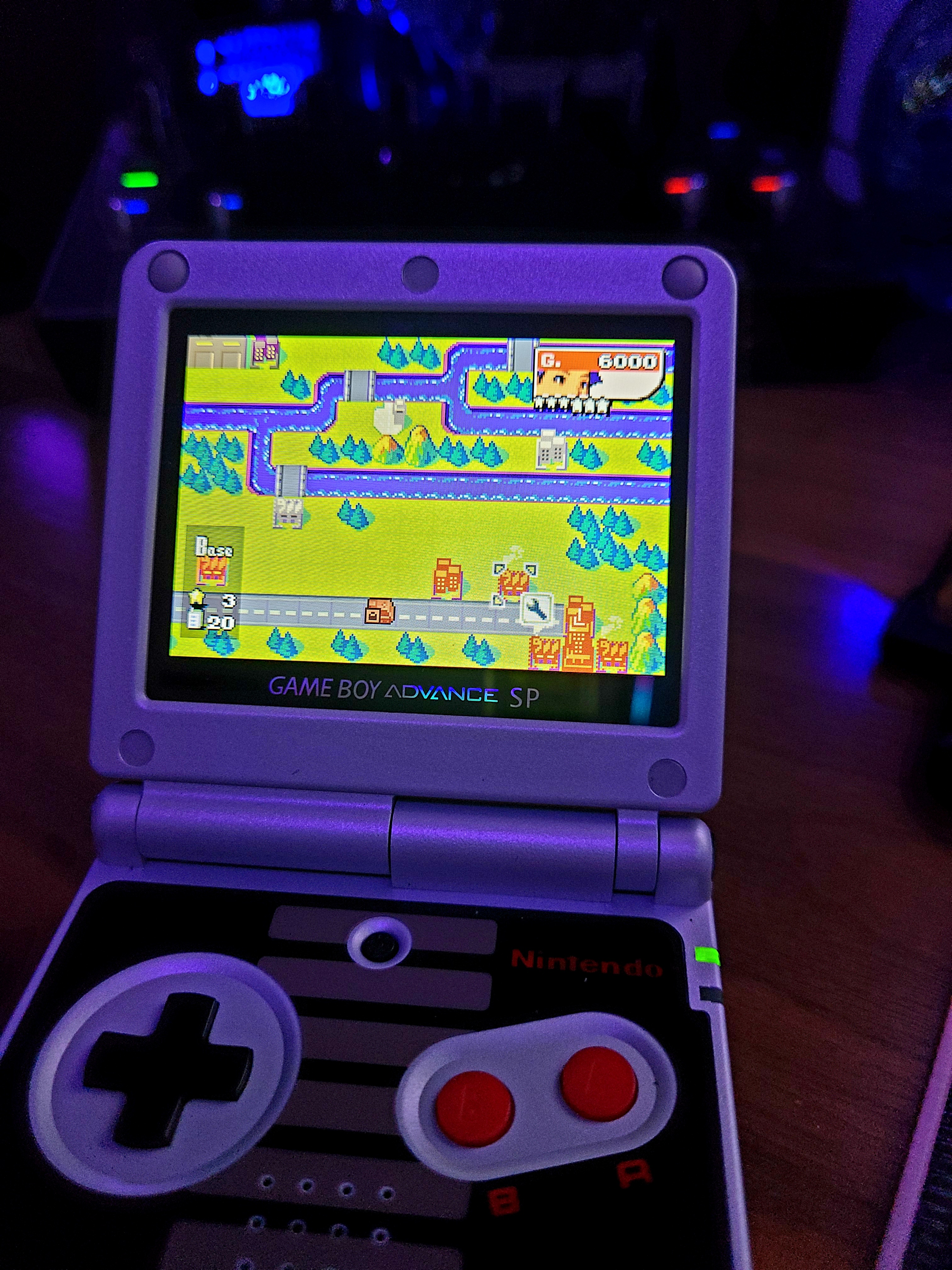 It's interesting that sprites have come back in a big way. The technical limitations of the past have become the stylistic choices of the present. Going back to the GBA is like finding a treasure chest full of beautiful sprite based games.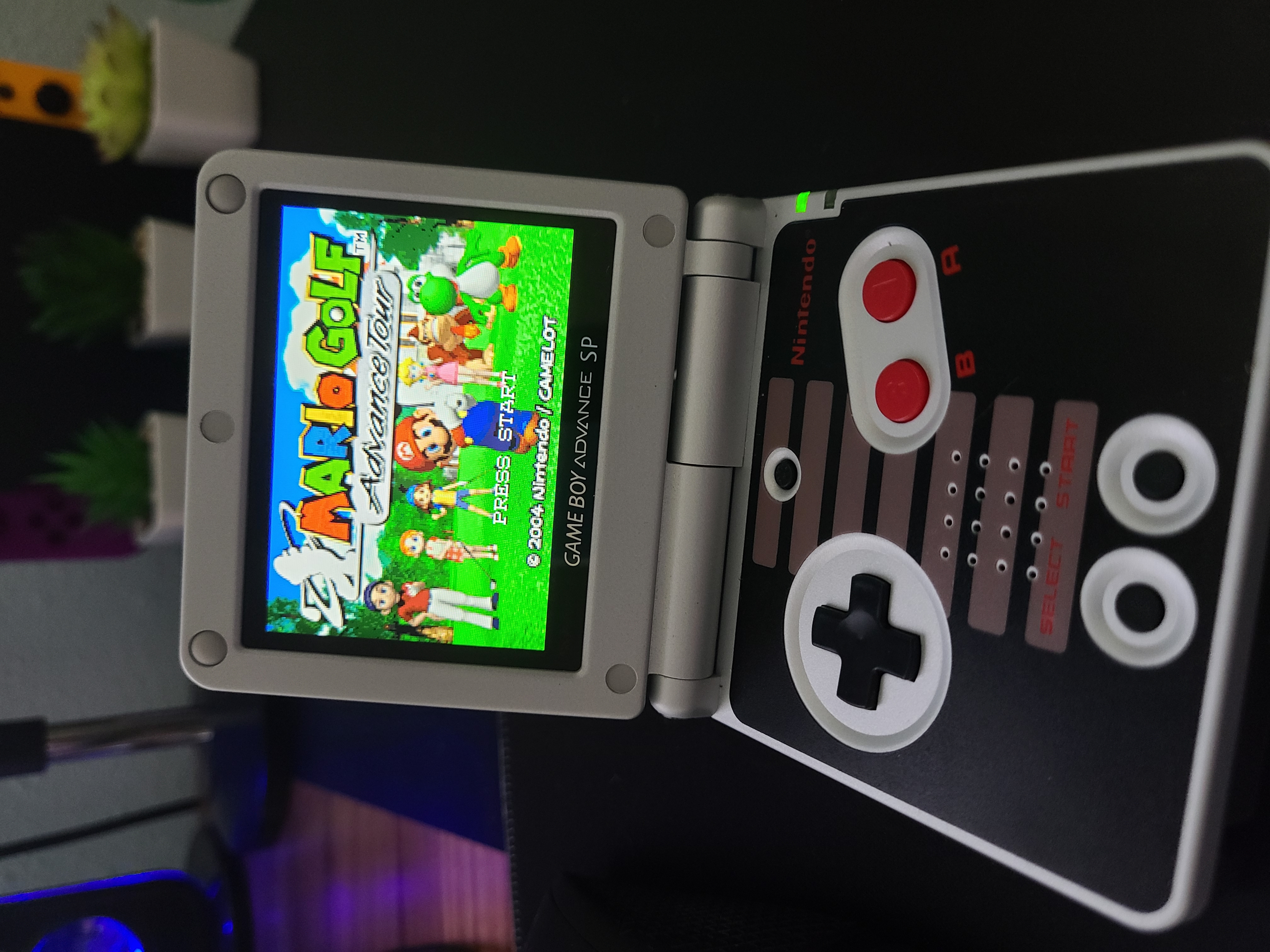 The other thing I noticed going back to the GBA is that I miss games designed for playing on the go. Smaller games designed to be played in short increments are not something you see a lot of anymore outside of phone games. This style of portable game just isn't made that much anymore and why should they when they can put the same version of a game like PGA Tour 2K21 on a PS4 and a Switch? If you missed this period in gaming for whatever reason or you just want to reminisce, I highly recommend picking up a modded GBA of some sort. Just finding the games can be a fun treasure hunt in and of itself. If you're looking for games to start with here's a list of a few of my favorites. 
-Advance Wars
-Final Fantasy Tactics Advance
-Mario Golf
-Sonic Advance
-The Legend of Zelda: The Minish Cap
That's honestly just the tip of the tip of the iceberg. The GBA is loaded with Nintendo classics and hidden gems. If you do pick up one of the old systems keep in mind that they are not as ergonomic as today's handhelds. I was also shocked to find out that a proper "sleep mode" was not introduced until the DS. I could have sworn I used to just close my SP but that's not how it worked back then. You had to save your game and reload it like a GD animal! Still it's been a fun trip down memory lane and I've even picked up a few games I missed back in the day. Oh, and if this classic Game Boy stuff interests you, keep an eye on the Analogue Pocket.
-Gabe Out