Now that my body is handling VR much better I am back into sim racing in a big way. I had been using an ultrawide monitor for my racing display but VR is SO much better! My lap times are more than 5 seconds faster in some cases. That's huge when winners and losers are often determined by fractions of a second.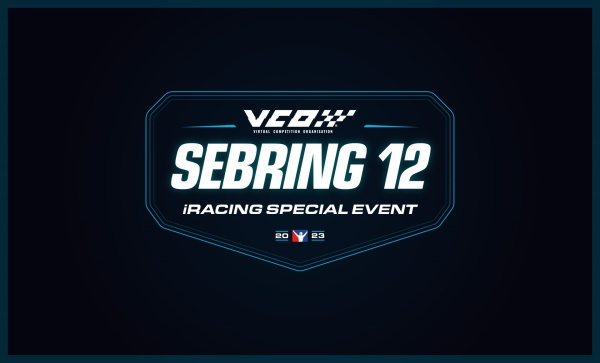 I've been in iRacing basically every day doing various races and practicing for the official 12 Hours of Sebring endurance race taking place March 24th-26th! No, I will not be driving around the track for 12 straight hours. Endurance racing is a real thing and it works in iRacing the same way it does in real life. I will be on a team of 4 drivers from the Penny Arcade iRacing league and we will be driving a BMW M4 GT3. Teams have a choice of eight different cars for this race. Drivers take turns or what they call "stints" in the car. When their stint is over the driver pulls into the pit box, jumps out and the next driver jumps in and takes off! You go like this for 12 hours or until the car is destroyed.


I am a wimp and will only be driving a single one hour long sting Saturday afternoon around 1:45pm PT. We will be streaming the entire event though in an attempt to raise money for the Child's Play charity! In fact I have been working with my son Gabe to build a fun little racing mini game that you'll be able to "play" during the stream.

I don't know what position or condition the car will be in when I get it Saturday afternoon. They will have been racing for hours by then. My goal will be to keep the car safe and on the track as long as I have it. Ideally I'd love to turn it over to the next driver in the same position I got it, but that's easier said than done when the track is packed with other cars. So join us next weekend and help us raise some money for a great cause!
-Gabe out