It's like a book club, but for games...?  I think that gets most of the way there.  This month's game is Olija, available everywhere and on everything, and I get to talk to lead developer Thomas Olsson about it today - Soon, even!  
Join us Thursday, April 29 - 8:00 PM ET for a deep dive discussion on our #PAXGameClub game of the month; Olija! Feat. @VegaMukiwa, lead dev on Olija, and @TychoBrahe. Streaming live and taking questions from chat next week right here! 

— PAX (@pax) April 23, 2021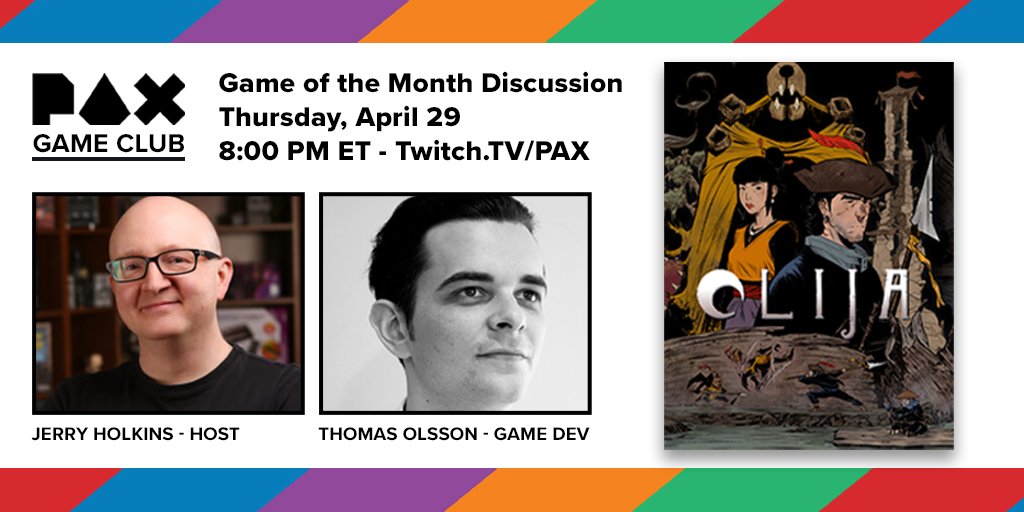 (CW)TB out.